Can You Actually Grill Impossible Burgers?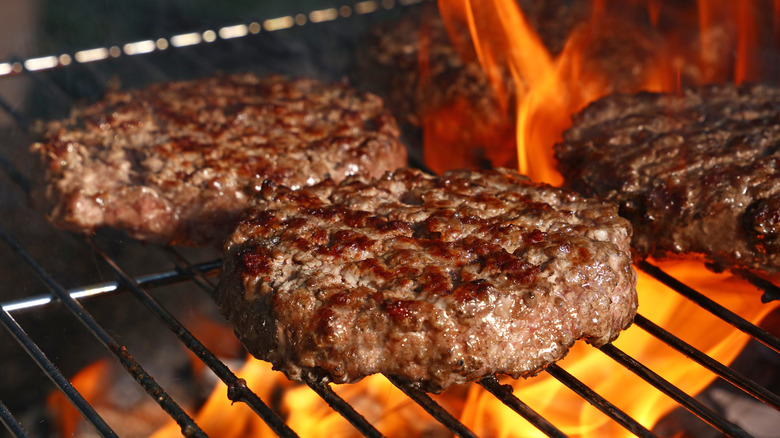 Shutterstock
As spring slowly comes to an end and things start to heat up with summer right around the corner, it might be time to get your grill in tip-top shape, especially if you plan on having some backyard barbecues. While there are limitless options to throw on the grill, from easy dinners like shrimp skewers to tasty steaks, it's possible your obvious go-to for summer sunsets might be burgers — and who doesn't love a juicy burger?
For those of you who made the leap and said goodbye to meat, you might already have your favorite plant-based substitutes for burgers, tacos, and the like. But for those of you who have eyed popular brands like Impossible Foods at your favorite grocery store and want to give the Impossible Burger a go, you might be wondering, "Can I actually grill it?"
Yes! In fact, according to Impossible Foods, "anything you can do with ground beef you can do with Impossible." The possibilities are endless.
Fire up the grill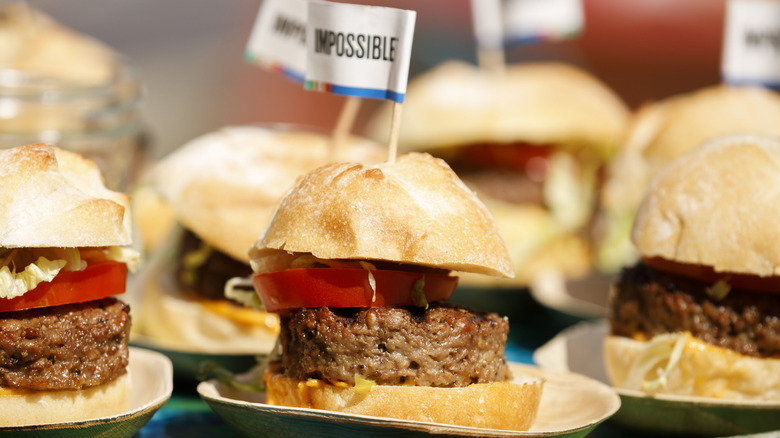 Bloomberg/Getty Images
Whether you're a loyal veggie lover or decided to give meat a break, that doesn't mean you have to say goodbye to burgers. In fact, the Impossible Burger is a great option, even if you're not a veggie purist. Per Traeger Grills, this healthy, delicious alternative cooks just like the real thing — no need for special care instructions. To grill this Impossible Burger, just do as you would with a regular burger. 
Be sure to have the grill well oiled and pre-heated to a medium to high setting before placing the Impossible Burger patties on the surface. (via Impossible Foods). Of course, be sure the patties are thoroughly defrosted and seasoned to your liking before placing them on the grill as this will allow them to cook evenly and thoroughly, according to CNET. You'll want to grill each side of the patty for about three minutes or until internal temperatures reach 165 degrees Fahrenheit.