The Hilarious Reason Nigella Lawson Was Just Nominated For A BAFTA Award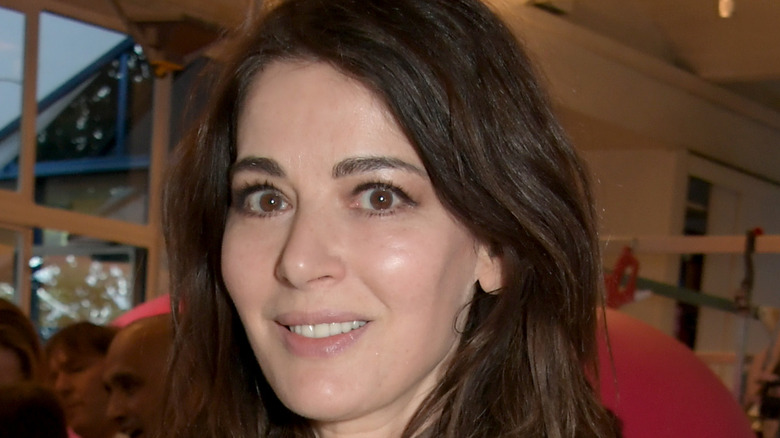 David M. Benett/Getty Images
If you are over 18, a resident of the U.K., and a fan of British domestic goddess Nigella Lawson, this could be the perfect time to put your support where it counts, because a moment from Lawson's "Cook, Eat, Repeat" could well receive a British Academy of Film and Television Arts award (BAFTA) for the TV Must-See Moment of 2020. The award, which is sponsored by Virgin Media, is the only one of the BAFTAs which are directly voted on by the British public.
You may recall that in early December and while she was showing us how to brown butter colcannon, Lawson mentioned that she needed "a bit of milk, full fat, which I've warmed in the mee-cro-wah-vay." That blink-and-you'll miss it moment featuring her strange pronunciation resulted in a Twitterstorm, which spawned, among many things, an imaginative ad for an IKEA and Nigella collaboration (via Grazia).
Nigella is up against fairly stiff competition that includes a "Bridgerton"-related reveal, a dance routine by artistic group Diversity, a surprise cameo on "The Mandalorian" by a well-loved "Star Wars" character, as well as two highlights from "EastEnders" and "Gogglebox." But we're guessing that Nigella's legion of fans will put on a good show of support.
'The world's gone mad,' according to Lawson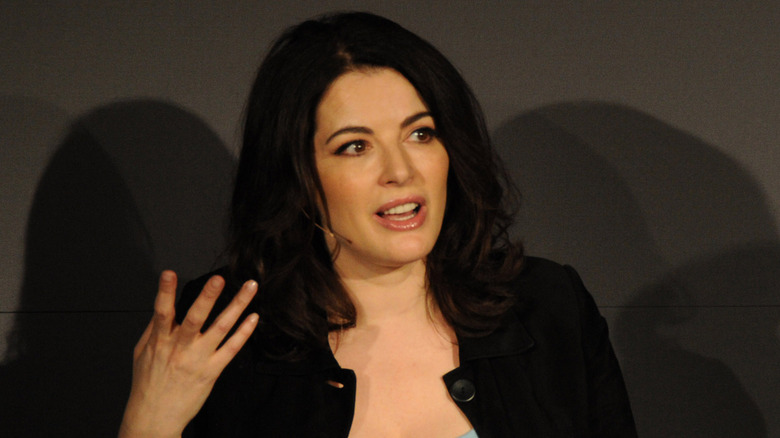 Dave M. Benett/Getty Images
Nigella Lawson's nomination was announced on social media by BBC personality Scott Bryan who took to Twitter to say: "I can't believe I am tweeting this. Nigella Lawson calling a microwave a 'micro-wav-ay' has today been nominated for BAFTA TV 'Must-See' Award." Nigella's response to the announcement (also on Twitter), was a rather self-effacing, "The world's gone mad!"
There were a few that agreed with her; one fan thought (as she probably did when it first happened) that there was way too much fuss, tweeting: "It was a chuckle moment, and one that definitely caused me and others to copy for fun, but Must-See? I love Nigella, but no."
But not everyone bought into this line of thinking. "The pronunciation is stunning. 'Mee-crow-wah-vay.' How gloriously defiant of convention is she?? I bow down to Lady Lawson and her utter disregard for what is expected, normal, and so very tiresome," tweeted one person. Another said: "Not only can she cook. The clever gal can push the internet's buttons at will. Brava @Nigella_Lawson."