The Surprising Burger Grilling Step You've Been Skipping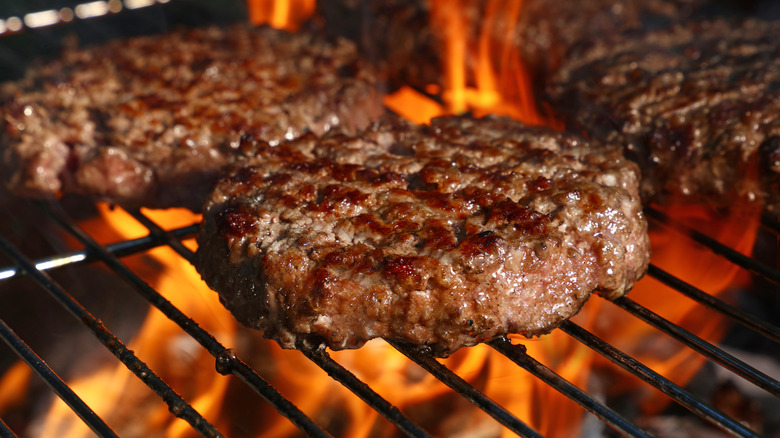 Shutterstock
No backyard BBQ is complete without ice cold beer, homemade potato salad, and some hot dogs and burgers sizzling on the grill. Speaking of the latter, there's something about a juicy patty straight off the coals that just hits different in the summertime. If you're the one manning the grill, you know that cooking up the perfect burger takes a little practice and a lot of patience. You have to get the temperature just right — whether you prefer rare, medium, or well done — and you have to do it while making sure the meat is cooked evenly throughout. It's a tall order for even the most pro pit master.
Fortunately, there are some tips and tricks that can help you nail your burgers the next time you step up to the grill. One of those hacks comes from James Beard award-winning chef Jamie Bissonnette. He shared his secret to the tastiest burgers — and it's likely something you've never thought of.
Sear your burgers before putting them on the grill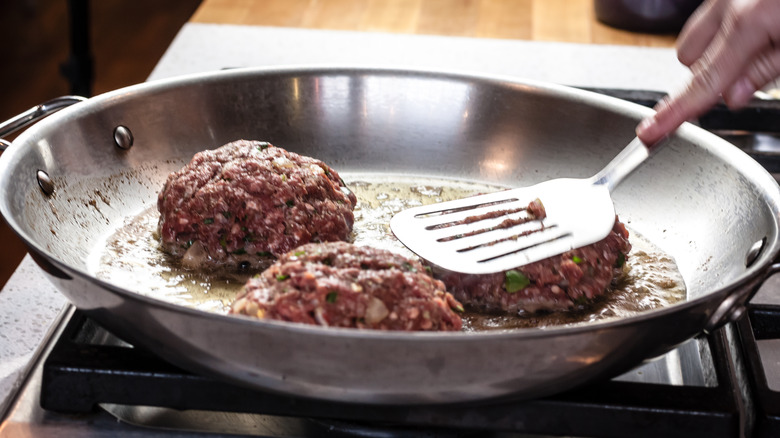 Shutterstock
If you're taking your patties straight from the fridge to the grill grates, you're probably doing it wrong. According to Jamie Bissonnette — winner of James Beard's "Best Chef Northeast" and chef at Toro in New York — an easy way to ensure juicier, more flavorful burgers is to sear them before you grill them. "For grilling the ultimate burger, sear it on both sides, and cook it evenly," he told Insider. "Don't let it flare up. Make sure the meat is mixed enough that it sticks together before grilling." 
Searing is a technique where you apply direct intense heat to the meat on a dry surface without moving it (via Lynne Curry). This method is something that Boulder Locavore also recommends. They suggest searing the burger on high heat for two to three minutes on one side before flipping it and letting it cook through.