The Pioneer Woman's Husband Wore This Unique Accessory To His Daughter's Wedding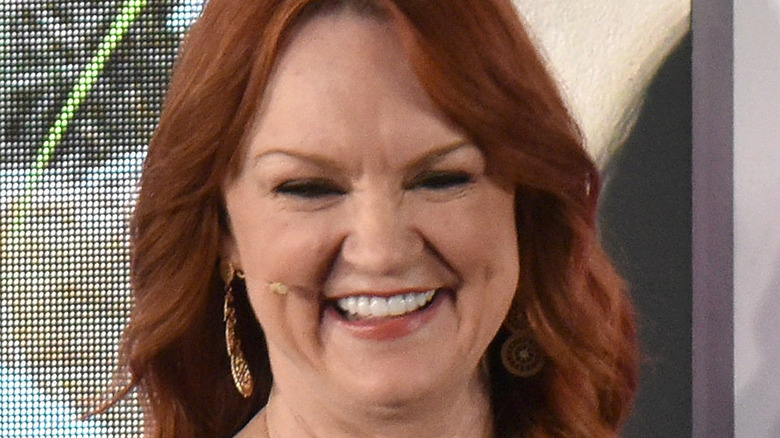 Bryan Bedder/Getty Images
Anyone who closely follows the exploits of The Pioneer Woman knows how Ree Drummond's husband and nephew experienced a bad car crash about two months ago and suffered some injuries (via People). Ladd Drummond, Ree's spouse, suffered limited mobility issues after breaking his neck in the accident. While he has slowly started to recover, he still has some ways to go and has to take it easy.
In a recent Instagram post, The Pioneer Woman shared some of the latest pictures of her daughter's wedding, including a backshot of herself and Ladd. The post featured Ladd still sporting a neck brace to the event. The brace has apparently been a major part of life since the accident and hasn't cut into the lives of anyone around The Pioneer Woman.
Ladd has been working hard to ensure the wedding would go off without a hitch, according to The Pioneer Woman's blog. Ree casually spoke about how her husband has hit the trails and started working the ranch again, despite having to deal with the medical gear.
You 'can't take the country out' of Ree Drummond's husband
In the blog post, the family gathered around and spoke about the no-nonsense attitude Ladd Drummond had. "Ladd just went out and burned some pasture, wearing a neck brace and all," Ree Drummond said. "You can't take the country out of the guy, I'm tellin' ya. You maybe can sidetrack him for a few weeks."
Ladd had a checkup several days before the wedding, and if he received a clean bill of health, he could walk his daughter down the aisle without the brace. While no official news has emerged regarding the doctor's trip, the Instagram photo can clue us in to the fact that Ladd might need to spend some more quality time in the brace.
The family even discussed decorating the brace for the big day, but Ladd would have none of it. After working on the ranch all day, Ladd has started to wear out the gear, with Ree commenting, "This is probably the dirtiest neck brace in the history of neck braces." Despite the neck injury, Ladd continues to stay active and took part in the celebration of his daughter.
With grit like that, you can expect Ree's husband to keep going for a long time to come, and we can look forward to his recovery soon.