The Mary Berry Recipe Rule You Should Never Break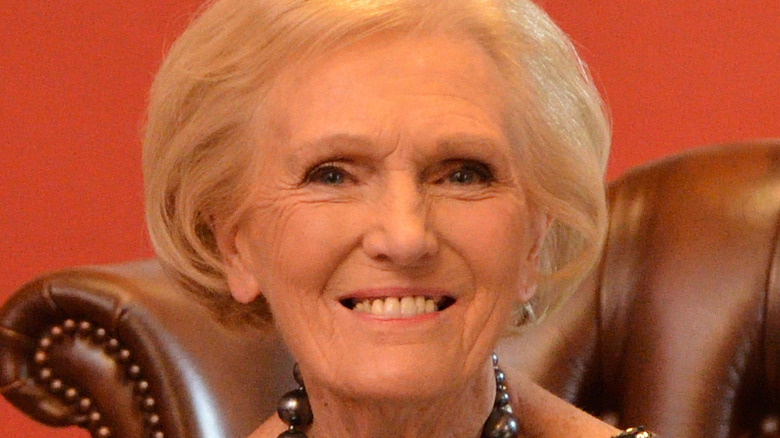 Chris Williamson/Getty Images
Mary Berry has decades of experience as a culinary force, going from a food writer and editor to a cookbook author to a television host and presenter. Berry is a seasoned expert in all things food, but the role that made her most famous internationally was judging "The Great British Bake Off" (called "The Great British Baking Show" in the United States). Having been perfecting hundreds of recipes for years to the point where she can instantly spot the slightest flaw, Berry is considered an authority — albeit a kind and polite one — on baking and cooking. If your Victoria sandwich, scone, or lemon drizzle cake is even a little less than stellar, Berry probably knows why, and thankfully for all home chefs, she wants to share her expertise. 
Berry has one rule, in particular, that she emphasizes. It's not some unexpected hack, celebrity chef magic, or extremely technical approach. In fact, it's incredibly simple. To ensure better results with whatever you're cooking or baking, take it from Mary Berry and read the recipe twice. Why? As Eat This, Not That! points out, you really can't read a recipe carefully enough. So, just when you think you've got it down from that first read, do yourself and your pie a favor and read it all again.
Knowing your recipe is the key to baking and cooking success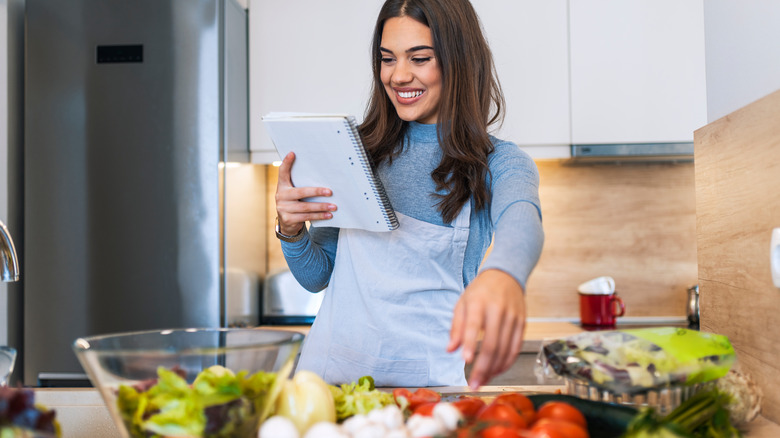 Shutterstock
"The amount of times I've been baking a recipe, in my own little world, blissfully unaware I have missed a step, is far too high for a guy who does this for a living," Edd Kimber, season one winner of "The Great British Baking Show," told BuzzFeed. "Make sure you read the recipe a couple times before you get started. It'll give you more confidence and you'll make less mistakes — plus you won't end up starting a recipe you don't have time for or bake a recipe you don't have the ingredients or equipment for."
Clearly, Berry's wisdom has rubbed off on "The Great British Baking Show" contestants, and even her seemingly stubborn co-judge, Paul Hollywood. To The Great British Food Awards, he admitted, "The key thing when baking is to read your recipe very carefully. How many times have you heard Mary say 'read it twice!' Because if you read it you can't go wrong. Particularly with baking — you can't mess around with the measurements." Hollywood confesses to skimming recipes too quickly in his own cooking, which sometimes results in food that "ends up being nothing like the recipe."
Often, the key to a beautifully executed dish isn't in having years of experience of fancy equipment, it's just about paying close attention. Mary Berry's "read it twice" rule for recipes is something truly every home cook and baker can easily follow.