The Dessert Ina Garten Says 'Makes Grown Men Weep'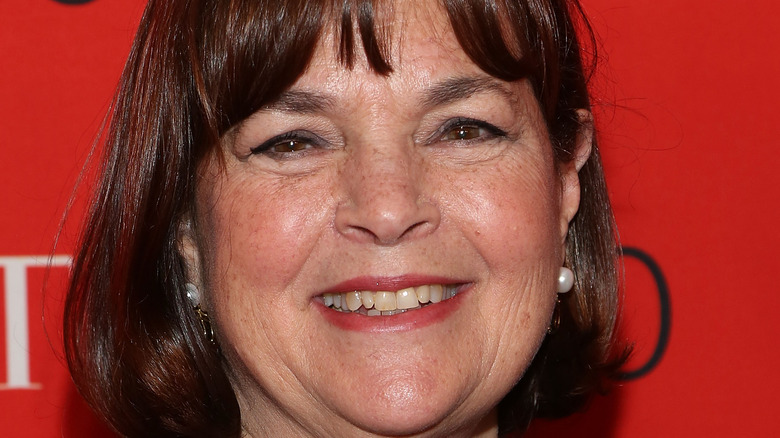 Taylor Hill/Getty Images
If there's one thing Ina Garten knows how to do, it's turn simple ingredients into a delicious dish with complexity and flavors that sing. And that's exactly what she did with a basic icebox cake recipe to make "grown men weep," as she told Epicurious. Though icebox cakes date to the 1920s, when layered desserts were first starting to be assembled and chilled in the fridge, Garten's take breathes new life into the classic concept (via Baking Bites).
When asked about her go-to recipes, Garten told Epicurious, "the other thing I've made a lot is the Mocha Chocolate Icebox Cake. I asked a friend of mine who's a fabulous caterer for his easiest recipe, and he said, 'My customers go crazy if I make them those Nabisco chocolate wafers and whipped cream that are all layered together.'" Sign us up!
Garten added that the sweet treat heralds back to another decade. "I think it's a classic 1950s kind of dessert, and all you do is layer them, and then you put it in the refrigerator and let it sit overnight," she continued. "I made it, and I wasn't quite sure what was really special about it, but I thought it was such a good concept that I was going to do it with something more interesting." To accomplish this, she simply tweaked the ingredients to pack more flavor.
This is how Garten dressed it up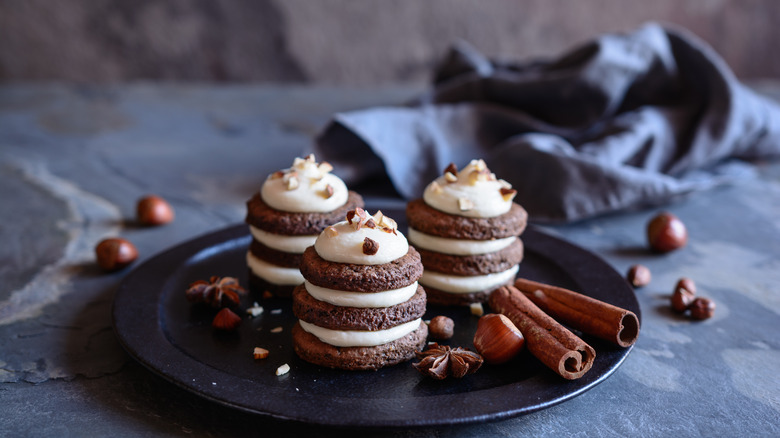 Shutterstock
Rather than use plain old chocolate wafers and whipped cream, Garten, of course, dressed up the recipe with her own twist on the ingredients. Instead, she chose flavors that pack more complexity into the dessert. "So, I took Tate's Chocolate Chip Cookies — really good, crisp chocolate-chip cookies — and I added Kahlúa and cocoa powder," she told Epicurious. "I made it into mocha whipped cream and then layered those and put it in the refrigerator, and, oh, my God, it makes grown men weep." She added that it only took here a mere five minutes to prepare. As Garten likes to say, how easy is that?
Whether you're short on time or ingredients in your pantry, this shockingly easy dessert is a flash to put together. Plus, the longer it sits the better it gets. That means you can even make it a day in advance so you're not stressed when your dinner guests arrive. It really is the perfect solution to a tight schedule when hosting a dinner party, or if you just need something quick yet impressive. So get the recipe from Garten's cookbook, "Barefoot Contessa: How Easy is That? Fabulous Recipes & Easy Tips" and give it a try.