Good News For Fans Of McDonald's $1 BOGO Meal Deal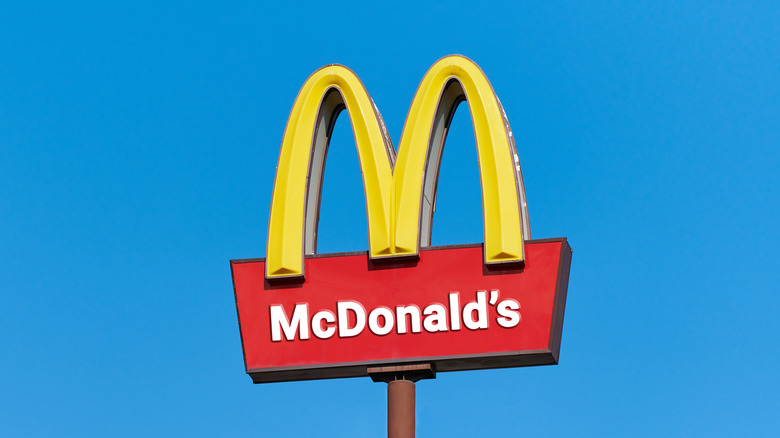 Shutterstock
Who doesn't love saving money on food? If you ask someone if they would rather pay full price, or pay one single dollar, chances are pretty high they would probably take the dollar deal. Thanks to McDonald's, this scenario isn't a hypothetical as the beloved fast food chain is bringing back their very popular BOGO $1 meal deal. With this special, customers can order select menu items for full price and add a second item for just $1 at participating locations nationwide. 
Beginning this month, four items on the McDonald's menu are available as part of the Buy One, Get One For $1 deal. According to Chew Boom, the eligible menu items include the Big Mac, the Quarter Pounder with Cheese, the Filet-O-Fish, and the 10-piece Chicken McNuggets. Items can be mixed and matched too, so if you have a craving for both a burger and McNuggets, this is your deal — and it's also great to share with a friend or family member so you can both take advantage of the special offer.
McDonald's BOGO for $1 deal is available for a limited time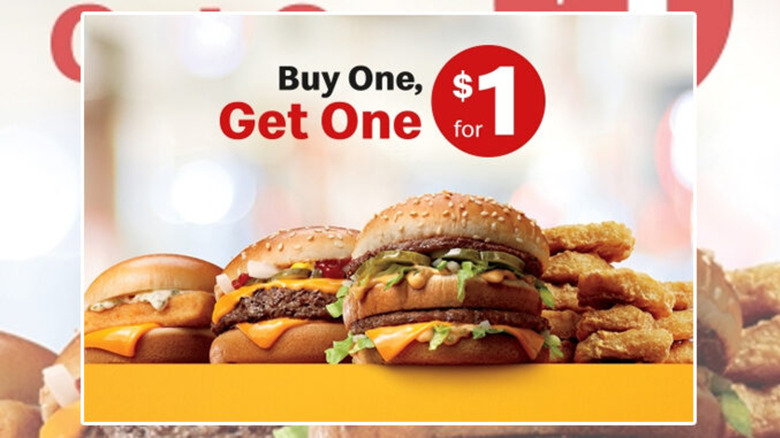 McDonald's previously launched this promotion for a limited time in November of 2020, and it was so popular, it warranted a return. Although the last promotion terms required customers to place their orders via the McDonald's app in order to get the deal (according to Delish), that does not appear to be a requirement this time around. Customers can get this Buy One, Get One For $1 deal through their preferred way of ordering, via the app, online, or in-store. 
However, McDonald's is also offering a variety of additional deals, including a free large order of fries or any size hot or iced coffee for just $.99, exclusively available to customers that have downloaded and registered through the app, per the official website.
This BOGO promotion will only last for a limited time, so if you are a fan of McDonald's — or just a fan of saving money — you won't want to wait to snag this great deal. And, if it was popular enough to come back for a second time, we can only hope this won't be the last time we see this popular McDonald's promotion.