McDonald's Is Bringing Back This Popular BOGO Meal Deal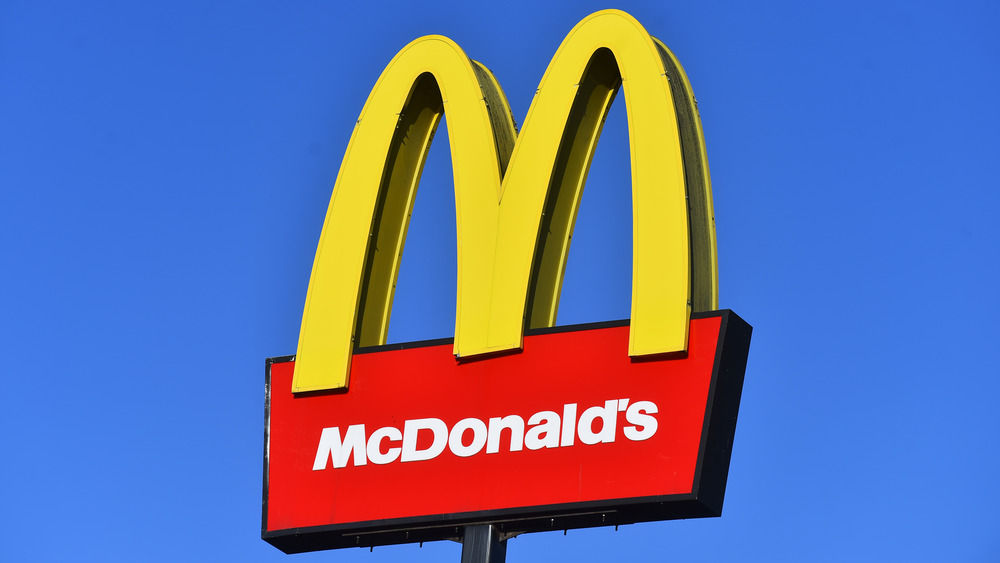 Nathan Stirk/Getty Images
McDonald's wants to do its part to help you save money for gift-buying this holiday season — or paying your rent and water bill. The folks at McDonald's also want you to download the chain's app already. The "buy one, get one for $1" deal is back at McDonald's, but to get the special price you'll need to order through the app (via Delish).
Here is how the deal works: Choose from among four items — a Big Mac, Quarter Pounder with Cheese, Filet-o-Fish, or 10-piece McNuggets — pay full price for one, and get another item on the list for $1. But that's not all. McDonald's is offering several other deals to entice you to try the app. 
You'll need to use mobile ordering and register on the app to get free medium fries on Fridays with a $1 minimum purchase. Other deals that only come on the app include: $1 large fries, 99-cent coffee, and a McCafe punch card (buy five, get one free). You can even get a free sausage McMuffin with egg, a cheeseburger, or a McChicken just for downloading the app.
McDonald's is always rotating its deals, so keep in mind that all of these will expire at some point.
Apps give fast food chains more business and more personal info
Offering app-only deals is a proven way for fast food chains to get their customers onto their apps (via QSR). Over the long term, these chains hope to build customer loyalty through them. Apps also offer a number of advantages to restaurant chains; some pizza outlets, for example, have found that people spend more money when ordering through an app, instead of over the phone. Apps can make ordering and pickup faster, which means more customers per hour and therefore more profit for franchises. Apps are also a good way to pay without having to deal with a restaurant employee, which is good for speed and efficiency as well as good for public health at a time when everyone is trying to avoid the COVID-19 pandemic.
But fast food apps, like many other types of programs, track your location, sometimes even when you're not using it. McDonald's could be using its app to find out when you're dining at a competitor (via Skift Table). Burger King has used the location tracker on its app to offer Whoppers for a penny to customers who were near a McDonald's restaurant. And McDonald's has said it would use your order history to lure you with a special deal on your favorite meal if you haven't visited one of their restaurants in a while (via Nation's Restaurant News). Ultimately, we all need to decide whether the next McDonald's BOGO deal is worth yet another invasion of our digital privacy.