Everything You Need To Know About Queen Elizabeth's New Beer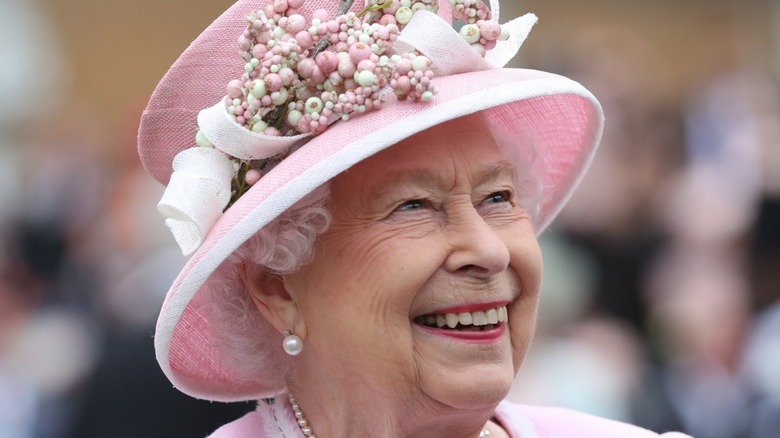 Wpa Pool/Getty Images
Queen Elizabeth II, contrary to rumor, is not a big drinker. According to CNN, former royal chef Darren McGrady quashed the "silly little pieces in the papers" saying Her Majesty indulged in four drinks a day. He explained that, instead, she will have an occasional glass of sweet German wine with dinner. When she does indulge in a cocktail, her favorite is a gin and Dubonnet. In fact, such is her fondness for gin (in moderation) that she's even permitted the marketing of Buckingham Palace Gin, a product made with botanicals picked from the palace grounds. (Her son also has his own booze brand, the all-organic Highgrove Gin.)
The queen doesn't seem to be too into beer, but it was the preferred tipple of her late husband, Prince Philip (via The Independent), while other royals including Prince William and Kate Middleton are also fond of a pint now and then. Whether she drinks it or not, though, People reveals that the queen just approved two new royal brews.
The beer comes from one of the queen's country estates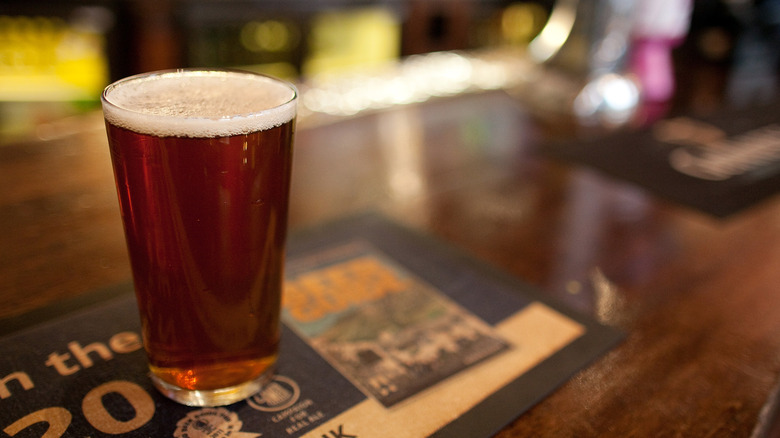 Bloomberg/Getty Images
Both of the beers — the traditionally British Best Bitter (4.3% ABV) as well as the also-trendy-in-the-UK Golden IPA (5% ABV) — are produced using barley grown (organically, of course) on the queen's Sandringham estate and bottled by Norfolk's Barsham Brewery. As the label explains, the Sandringham estate is a wildlife haven where numerous species have the run of its wooded acreage and rolling pastures. For this reason, two of those little critters are pictured on the bottles: a hare for the bitter and a pheasant for the IPA.
These beers may be a wee bit out of reach for we commoners, at least those of us on the wrong side of the pond. While the price of £3.99 for each 500 ml bottle (or about $5.50 for 17 ounces) isn't too ridiculous by craft beer standards, what's really going to cost you is the price of a plane ticket. The Daily Mail reports that the beer is only for sale at the Sandringham gift shop and at present, there are no plans to widen the distribution. If you do decide to make the trip, though, be sure to pick up a bottle of the estate's Sandringham Celebration Gin while you're there. Sure, it costs $70, but at that point, who's counting? This way, you can toast your trip with both the queen's and Prince Philip's favorite beverages.