You Might Want To Skip Going Out For Mother's Day Brunch. Here's Why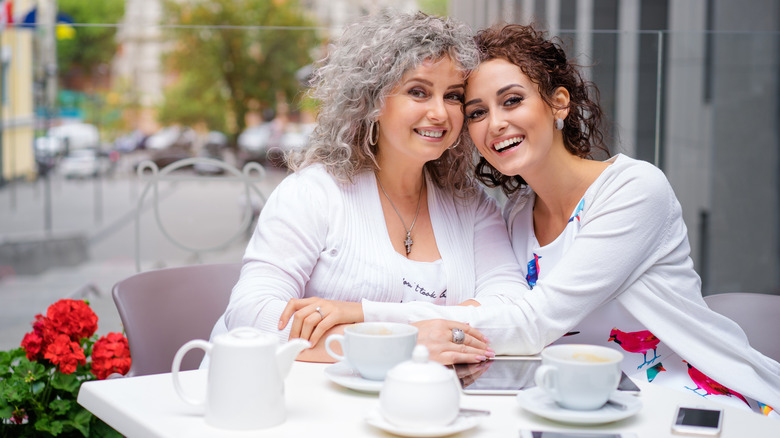 Shutterstock
Mother's Day is rushing closer. Quick, what are you going to do? If you live across the country from Mom, your best bet may be relying on Amazon Prime's next-day delivery or else placing a rush order with some poor overworked florist. If, however, you're anywhere within commuting distance, you'd better be planning a day with dear old Mom. Should you be thinking of going out for brunch, though, it may not be a pleasant experience for you or your mom.
When and how brunch became the de rigueur Mother's Day meal, we're not entirely sure. Smithsonian Magazine says that brunch wasn't really a thing until sometime in the middle of the 20th century. Since Mother's Day itself became a national holiday in 1914, that means there were at least a few brunch-free decades. Well, sometimes the old ways really are the best, at least if they involve celebrating your mom in some other way than subjecting her to what may be the biggest restaurant nightmare of the entire year.
Everything wrong with Mother's Day brunch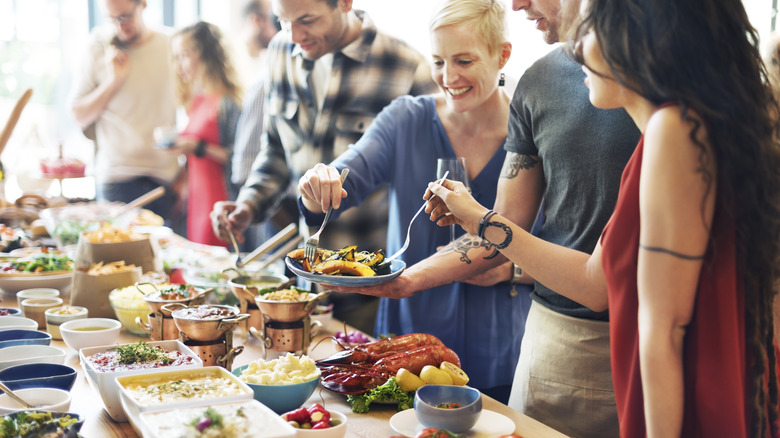 Shutterstock
According to the National Restaurant Association, Mother's Day is consistently the busiest day of the year for restaurants, followed by Valentine's Day and Father's Day. About 1/3 of all adults in the U.S. plan to eat at a restaurant that day, with a quarter of them choosing to go out for brunch, although lunch and dinner are also extremely popular. An infographic put together by restaurant booking service Open Table points out a few of the problems that come along with this: Mother's Day diners tend to come in larger than usual groups as entire families get together for the day and large groups plus increased numbers result in longer than average turnaround times.
HuffPost digs even deeper into the darker side of Mother's Day brunch and adds yet more reasons why your Mother's Day meal may be a disappointment. Things will be in overdrive in the kitchen, which doesn't bode well for the quality of your food, and if you're opting for a buffet, there's a good chance the restaurant will be serving up a bunch of less desirable leftovers just to get rid of them. (Don't say Anthony Bourdain didn't warn you.) What's more, the wait staff isn't going to be in the greatest of moods, and they may be inclined to hustle you through your meal as fast as you can chew so they can seat all of those impatient people still waiting in line for their own less-than-leisurely brunch.
Better alternatives to Mother's Day brunch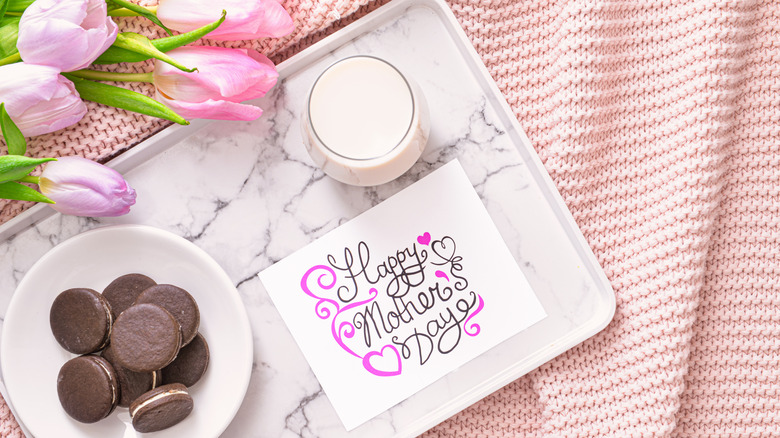 Shutterstock
Yia Vang, chef at Union Hmong Kitchen in St. Paul, Minnesota, told HuffPost that an at-home DIY brunch isn't that difficult to do, but don't you dare leave the clean-up duties to Mom! (And no, you can't just let the dirty dishes sit in the sink until her special day is over; Mom raised you better than that.) John Sugimura, owner of Minneapolis' Pinku Japanese Street Food, suggested another alternative to HuffPost, should the weather permit: How about a nice Mother's Day picnic?
Still, as a survey conducted by the National Restaurant Association reveals, a restaurant outing with family is the top Mother's Day wish of 1/3 of all moms. Maybe you could plan that restaurant visit for Mother's Day eve instead, followed by an at-home get-together or perhaps a movie, a museum, or some not strictly restaurant-related activity on the day itself. That way, Mom gets twice the celebration and the whole party gets to enjoy a quality dining experience.