The Rice Brand Ina Garten Swears By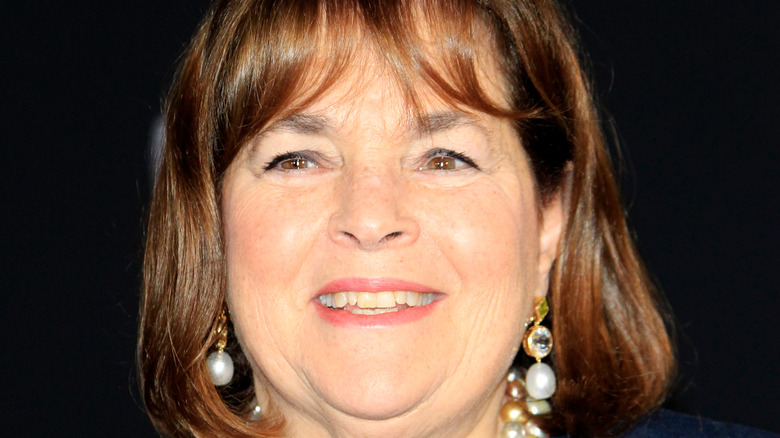 Shutterstock
We may receive a commission on purchases made from links.
Rice is big business. According to USA Rice, Americans produce 20 billion pounds of this starchy staple each year, with the average U.S. citizen consuming 27 pounds annually. 
Our love of this food is not particularly noteworthy. But what's surprising about these rice statistics is that 80 percent of all rice grown in the United States is also consumed in the United States. And then there are all the varieties of this carbohydrate rich food; in fact, there are over 120,000 varieties of rice, all classified by grain size, all throughout the world. Of course, some are quite fragrant, filling the kitchen with incredible aromatics, and others are quite processed. No wonder it can be such a chore to find the perfect rice to always have on hand in your pantry.  
Enter the Barefoot Contessa, also known as the one and only Ina Garten. Garten serves up rice alongside many a dish she cooks — think warm brown rice and butternut squash, herbed basmati rice, or ginger basmati rice. The cookbook author and celebrity chef really knows how to get our mouths watering! And lucky for us she was generous enough to give Bon Appétit a sneak peek into her pantry where she revealed what brand of rice she likes to use. 
Garten is a fan of Rice Select
Per Bon Appétit, Garten doesn't use unusual ingredients that will take a trip all over town just to find them. Instead the Food Network host goes for simple, mainstream ingredients that are easily accessible. Garten revealed to the cooking publication that when it comes to rice, she uses Rice Select's Texmati rice for many a recipe. "I like the quality of the Texmati brand of rice," she explained. "I use brown basmati rice, white basmati rice arborio rice, couscous. I just find the flavor fantastic."
What does it taste like? Per Fresh Direct, Texmati is kind of like basmati rice in that it smells like popcorn and has a nutty taste that is oh-so-yummy. And as there are many different kinds of rice, Rice Select sells a wide variety of rices to satisfy your tastebuds in whatever recipe you're making. But the proof is in the taste, as one Amazon reviewer shared. "This is the best rice ever," they proclaimed. "It tastes better than any rice I've ever eaten. It even smells better while cooking." And another fan shared, "This is the best rice that I have tasted. If I follow the directions, I get perfect, fluffy delicious rice. After tasting this rice, I can't buy any other brand."