You Can Read Robert Irvine's Magazine For Free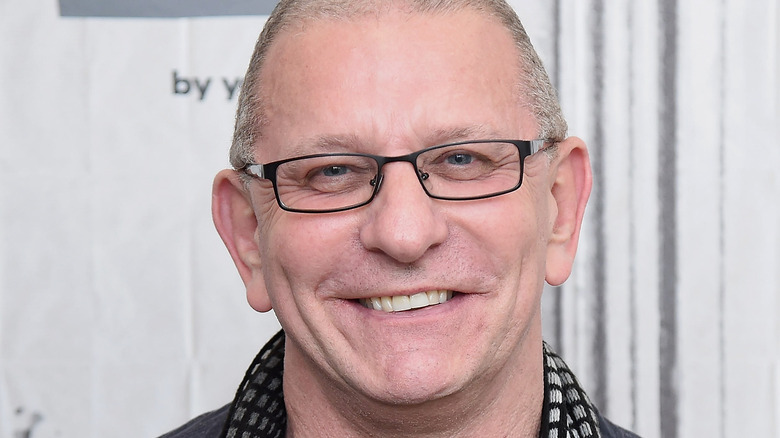 Gary Gershoff/Getty Images
Robert Irvine went from 15-year-old cook in the UK Royal Navy (via HollywoodChicago.com) to celebrity TV chef and successful businessman. Irvine hosts the long-running reality series "Restaurant: Impossible," according to the Food Network, where he helps restaurant owners turn around their struggling establishments. Irvine is also the author of four books and owns two restaurants: Robert Irvine's Public House at the Tropicana hotel in Las Vegas, and Fresh Kitchen by Robert Irvine, inside the Pentagon. 
Irvine owns a line of protein bars called FitCrunch, and you can chase those with one of the handcrafted liquors from his distillery, Boardroom Spirits. Irvine gives a portion of the profits from all of his efforts to his Robert Irvine Foundation, which supports military personnel and first responders. This might already sound like a full schedule, but Irvine has still more irons in the fire. When he's not running his businesses, hosting TV shows, or making guest appearances on Food Network shows such as "Guy's Grocery Games," Irvine publishes Robert Irvine Magazine, which offers inspirational stories, recipes, and workout tips. 
All issues of Robert Irvine Magazine are free online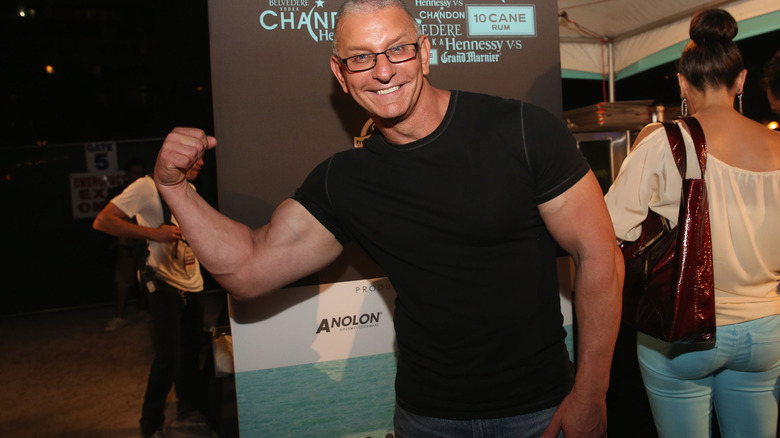 Aaron Davidson/Getty Images
Irvine recently tweeted the news that the spring 2021 issue of Robert Irvine Magazine is out, along with a tease of some of the stories you'll find inside the digital publication: an interview with Aleks Paunovic of the "Van Helsing" TV series and recipes from Irvine's show "Dinner: Impossible." The best part of all? Robert Irvine Magazine is free to read, according to the tweet. And if you want to catch up on past issues of the magazine, Irvine has made them available on his website. 
While you're perusing the Chef Irvine website, check out the dozens of recipes the "Restaurant: Impossible" host has also made available for free. Many of the recipes had been highlighted on his shows. The recipe on ChefIrvine.com for chicken meatballs with creamy polenta, for example, was featured on "Dinner: Impossible."
It's no surprise that Irvine is generously offering recipes and magazine content for free. As he told his Twitter followers, Irvine went to bat for frustrated fans of "Restaurant: Impossible" who were upset the show was leaving the Food Network cable channel for the subscription-only streaming service Discovery+. Fans got their way, and they can watch the show for free on cable (via Reality Blurred).