The Jobs You Didn't Know Ina Garten's Husband Jeffrey Once Had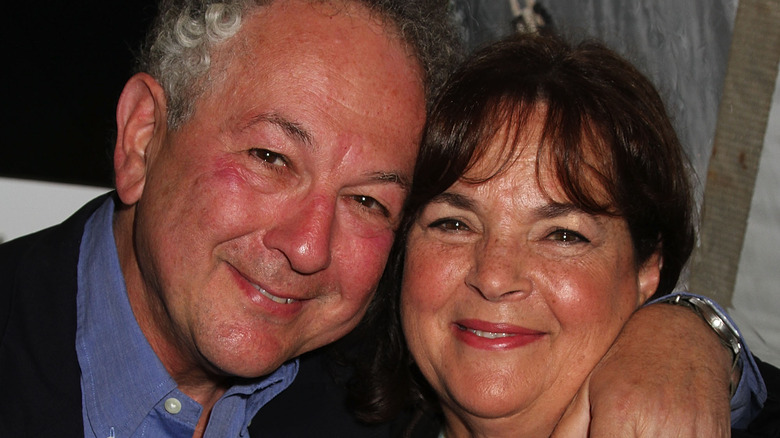 Sonia Moskowitz/Getty Images
Fans of Ina Garten have felt welcomed into the Barefoot Contessa's home over the years. In addition to getting to know beautifully simple, week-brightening recipes, many of us have also gotten to know the TV host and cookbook author, herself, and her husband, Jeffrey. The couple's relationship is every bit as inspiring as Ina's food, drink, and entertaining ideas. They have been together for more than 50 years, and in 2016, Ina wrote "Cooking for Jeffrey," which features recipes for dishes she loves to make for Jeffrey along with stories from their happy years as a pair.
Over the years, we've learned several interesting things that beg the question: While Ina is cooking away and hard at work being a world-famous food celebrity, what does Jeffrey do? For starters, the duo has been open about how they have made things work throughout years of distance, with their respective careers often keeping them apart (via Today). Plus, we know that Ina herself has a net worth of $60 million, but combined with Jeffrey, that number rockets up to $120 million (via Celebrity Net Worth). 
Ina had an interesting path to her culinary success. She started out working on nuclear energy policy for the government, and also spent some time flipping houses before buying a specialty food store that set her on her journey to becoming the Barefoot Contessa (via PBS). So, what has Jeffrey's career been like?
Jeffrey Garten has had some impressive jobs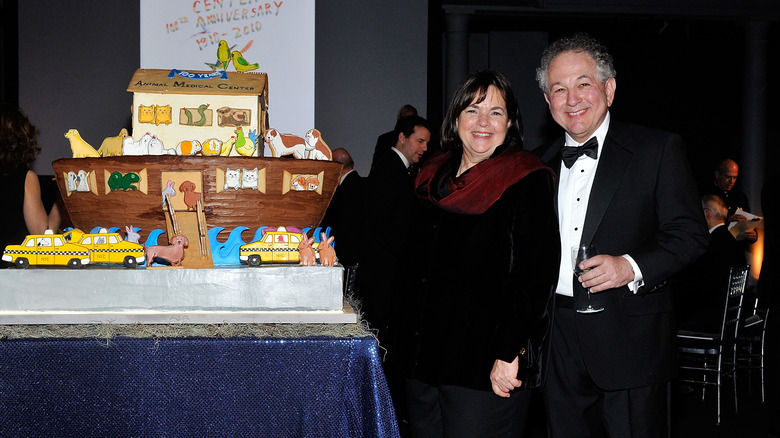 Joe Corrigan/Getty Images
Like Ina Garten at the first stage of her career, Jeffrey has worked for the government, but instead of switching gears into the world of food, he has built an impressive body of work in economics and politics (via Delish). 
PureWow recently spilled some details on specific, illustrious jobs that Jeffrey, who actually has a Ph.D., making him Dr. Garten, has had over the years. His career began in the army: He was a lieutenant in the 82nd Airborne Division, and captain and aide-de-camp to the commanding general of the U.S. Special Forces, from 1968 to 1972. He was also an advisor to the Royal Thai Army. Starting at the same time of his armed forces service, Jeffrey would go on to hold senior positions under Presidents Nixon, Ford, and Carter, and he was also the Under Secretary of Commerce for International Trade during the Clinton administration. Later, he became a managing director of Lehman Brothers and the Blackstone Group.
Along the way, Jeffrey has written for The New York Times and the Wall Street Journal, plus he has penned five books on the global political economy. Now, he's the Dean Emeritus at the Yale School of Management. Ina told People how nice it's been to have had Jeffrey finally home for a stretch of time while quarantining, during which he could write and teach remotely. For a true power couple with such successful careers, getting to finally enjoy some time home together must be one silver lining of this past year.