The Surprising Position Cold Stone Hires For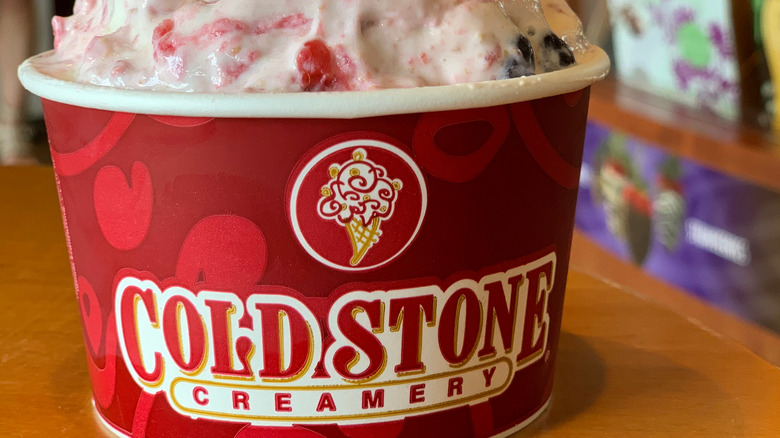 Shutterstock
Cold Stone Creamery is an American ice cream shop known for its colorful, delectable sundae creations and lively, quirky atmospherics. Since 1988, ice cream lovers across the country have plunged their spoons into customizable frozen treats that are lovingly made by singing crew members in an assembly line style (via Only In Your State). In addition to selecting your preferred base flavors and mix-ins, Cold Stone offers a menu of its own signature creations with adorably named combos like Somewhere Over the Rain-Dough, Germanchökolätekäke, Berry Berry Berry Good, Banana Caramel Crunch, and Cookie Minster. 
The iconic company hires for both promotional and in-store jobs. But there's one particular title that has all of us foodies drooling with envy — ice cream scientist. But there's a catch, this job not only requires a loyal love for all things ice cream, but qualified candidates also need tons of higher education under their belt. Cold Stone's current Ice Cream Scientist, Dr. Maya Warren, is here to give us the scoop (via Cold Stone).
What exactly does an ice cream scientist do?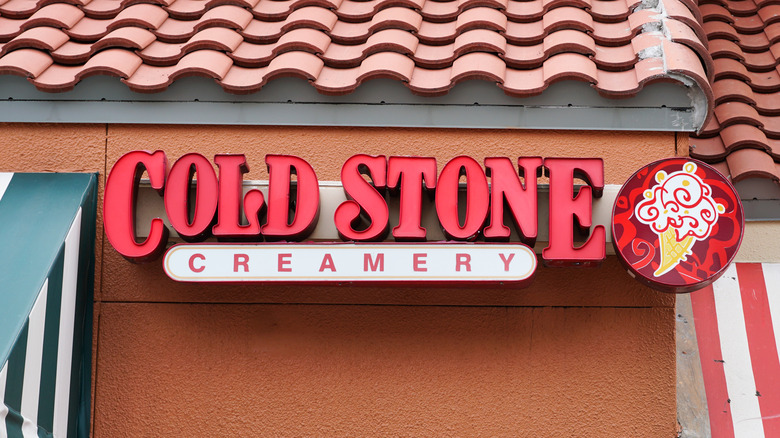 Shutterstock
Being an ice cream scientist is about way more than eating yummy ice cream all day long. Sure, taste testing is a key task, but there's a lot that goes into the practice, including an expert knowledge of both chemistry and gastronomy. According to the job page on the official Cold Stone Creamery website, Warren studied chemistry in undergrad and earned a PhD in food science, specializing in the microstructure and behavioral properties of frozen aerated desserts. In other words, she spent years learning about the makeup of ice cream — down to the molecular level. She took various classes in food chemistry and food engineering while conducting research — which, yes, included eating ice cream.
Her inspiration stemmed from the Food Network show "Unwrapped," in which viewers get a behind-the-scenes look at how the most popular desserts are made. She realized that there was a tangible way to combine her knack for science with her adoration of food. As an ice cream scientist, she frequently collaborates with the Cold Stone marketing team to help forecast flavor trends through comprehensive research and development. "Ice cream to me is a blank canvas," Warren said in an interview with Mental Floss. "You can throw all kinds of paint at it—blue and red and yellow and orange and metallic and glitter and whatever else you want—and it becomes this masterpiece. That's how I look at ice cream."