Duff Goldman Wants To Make This Career Change After TV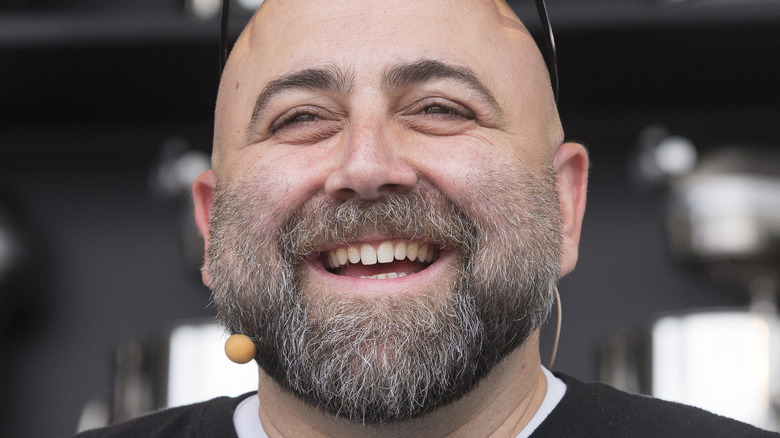 Shutterstock
Celebrity chef Duff Goldman has made baking a lot more accessible thanks to his appearances on TV shows like "Ace of Cakes," "Kids Baking Championship," and "Duff Takes the Cake." As his website says, "Goldman is a chef and artist known for his dazzling, creative approach to food and his awesome stories describing the simple science of baking." And this checks out, as Goldman is no baking newbie; he comes armed with a lot of industry experience. Goldman received extensive training at the Culinary Institute of America coupled with gigs with reputed pastry chefs such as Stephen Durfee. Plus, Goldman has been running his bakery, Charm City Cakes, for many years; it was launched in 2002. 
Goldman loves sharing his love for baking with others. As per the blog The Travel Addict, Goldman didn't stop working even during the pandemic and often posted demo videos on Instagram. "As I am talking on camera, I know the kinds of questions people are going to be asking and so I give that kind of information without them in front of me," Goldman explained. "Plus, I am a goofy dude and I like to mess around with my fans. It is fun."
Goldman hopes to continue sharing his knowledge with others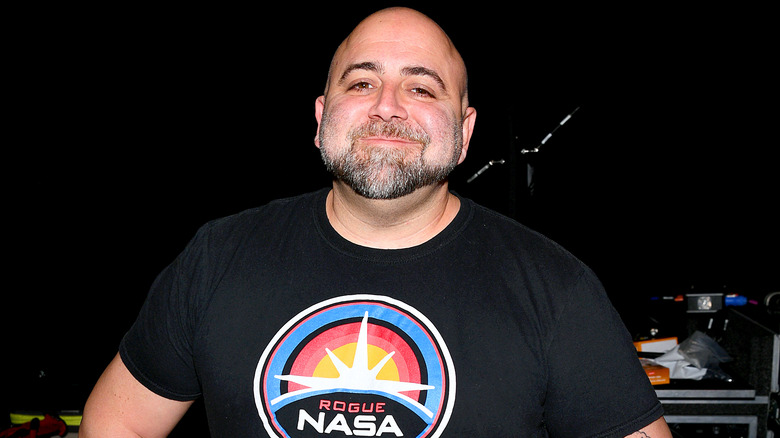 Dave Kotinsky/Getty Images
A fan complimented Goldman on Twitter and wrote that they immensely enjoy his content. They even think Goldman is better than his peers and added that they reckon he is a gifted teacher. The chef posted a thoughtful response which read, "Thank you! When I'm done with all the tv craziness I want to teach cooking at a middle or high school. I think I would enjoy that."
Another fan totally agreed with this and wrote that they believe that Goldman is definitely good at teaching. "One teacher to another, you're a natural at it," they tweeted. "The way you inspire and work with those young bakers is great to see, especially since #KidsBakingChampionship always airs at a pretty dark and difficult time of year for teachers." 
How did Goldman get so passionate about teaching and baking? As per an Insider interview, Goldman's journey began right at home when he got the chance to pick up baking from his mom, grandmother, and great-grandmother. He added that he definitely was excited at the prospect of teaching his child the art of baking. "It's kind of trippy because I was always learning and now I'm going to be the one teaching," he revealed. "I've got to remember everything my family did effectively that stuck with me and why it stuck with me."