The Ridiculous Number Of Employees Subway Is Looking To Hire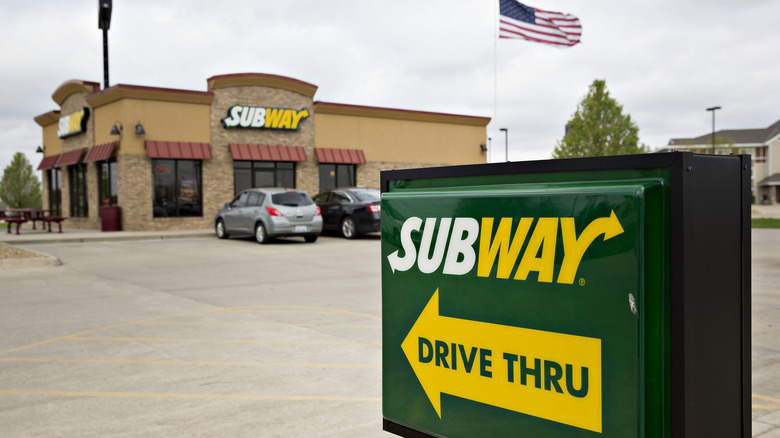 Bloomberg/Getty Images
Subway has gone through some rough times as of late. According to Business Insider, the sandwich chain had to shutter 10% of its locations in 2020 due to dwindling sales and restrictions imposed to combat the pandemic. At the beginning of 2021, experts predicted the fallout to expand, with even more Subway locations to disappear, spelling serious trouble for the brand (via Restaurant Business). Despite grave omens, the sandwich empire now appears poised to strike back with a massive hiring spree, few could have predicted.
According to Restaurant Dive, Subway now plans to hire 40,000 new employees across the U.S. These jobs span the full range of positions, including everything from entry-level positions to management. The hiring craze comes as a result of rising 2021 sales, prompting the business to make up for the ground lost last year. Despite the large amount of restaurant closures, Subway still ranks as the most prominent fast food chain in America, with approximately 22,000 restaurants dotting the country. For perspective, Starbucks only has 15,000 locations across the U.S.
Subway's new approach to hiring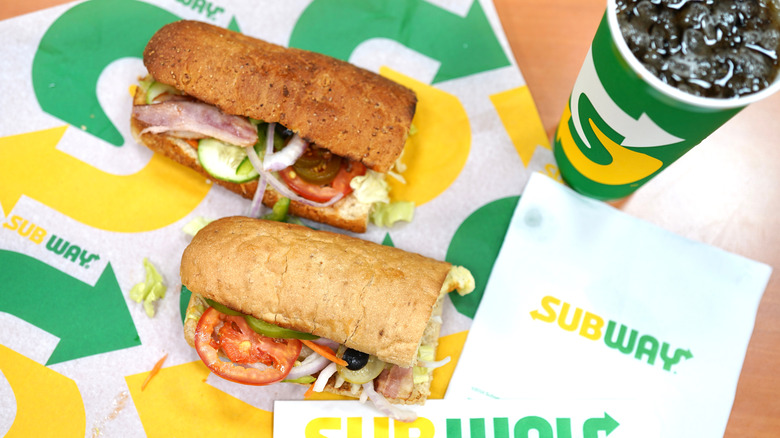 Shutterstock
In order to make the Subway vacant positions more attractive to prospective employees, the brand had to roll out some enticing benefits packages that come with the job. According to Business Insider, Subway intends to offer academic scholarships and health and wellness perks, but the full details have yet to get spelled out. These incentives have the potential to compete with businesses like Chipotle's increased wages and Starbucks' mental health services available to workers. While Subway's hiring scope has extra wide sights, the entire restaurant industry currently seeks a large amount of new workers. 
With wide-scale reopenings in sight, many restaurants need full staff capacity to meet the demand of diners and the industry currently sees some of the highest numbers of job vacancies in America. Only time can tell if Subway successfully gains the worker base it needs and can help reinvent itself with the purported employee perks. If you have always wanted to work for the chain, your time has arrived and if you love the brand's signature sandwiches, brace yourself for a new wave of options coming your way soon.