This 'Perfect' Fan-Created Bourbon Was Named The Best In The World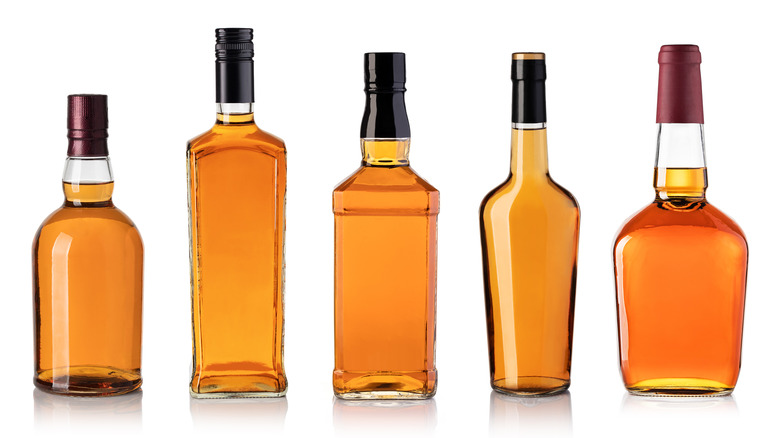 Shutterstock
Kentucky is well known for being the bourbon capital of the world, producing 95% of the world's supply (via Kentucky Distiller's Association). So it's a big deal when a bourbon is named "Best Kentucky Bourbon" — as Buffalo Trace Distillery's W.L. Weller C.Y.P.B was at the 2021 American World Whiskies Awards in February (via Lane Report). It's an even bigger deal when a bourbon is named "World's Best Bourbon," as that same bourbon was awarded at the 2021 World Whiskies Awards. The bourbon was acclaimed for being "delicious and well balanced" and "punchy with complex flora and fruity notes." Buffalo Trace is no stranger to awards, having won more than 100 since 2000, according to their website. What sets this particular award apart is the origins of the product, which was crowd-sourced from fans.
In 2015, the distillery started a project called "Craft Your Perfect Bourbon" (or the C.Y.P.B. in the bourbon's name), where whiskey drinkers could visit an interactive website and choose their perfect bourbon recipe, including age, proof, and even warehouse location. Turns out that was a wheated recipe, aged for eight years at the highest warehouse floors, and bottled at 95 proof (via Buffalo Trace). And from that, the award-winning bourbon was born.
The distillery has a lot of fans to thank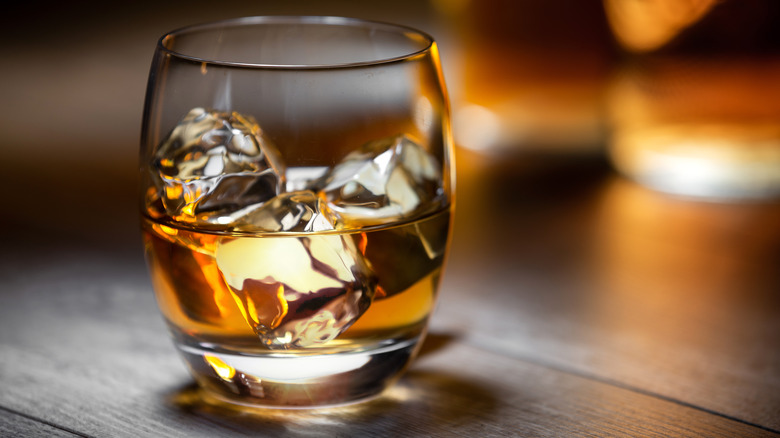 Shutterstock
In just over two years, more than 100,000 whiskey drinkers had participated in the project — with that number growing to more than 300,000 in 2020 (via Bourbon Lens). Since its debut in 2018, the W.L. Weller C.Y.P.B has won several silver, gold, and best in show medals at various competitions in 2019 and 2020, culminating in 2021's top prizes. The distillery is certainly appreciative. In a press release, Master Distiller Harlen Wheatley stated, "As a crowd sourced bourbon, what this tells us is that our fans have great taste! The feedback we receive from our fans is taken very seriously, so it's great to see that effort rewarded."
Buffalo Trace announced that limited quantities of the award-winning bourbon will be released later in May, with a suggested retail price of $49.99 (via Lexington Herald Reader). If prior releases are any indication, the price could shoot up to more than $800 — if you can find even it on the shelves, that is (via Forbes). If you are lucky enough to snag a bottle or two, make sure to savor the flavor. While there are some perfectly tasty bourbon cocktails out there, including the classic Old Fashioned, we recommend sipping this one neat, or with a large, round cube of ice.