Chrissy Teigen's Mom Pepper Uses This Ingredient To Spice Up Tea Sandwiches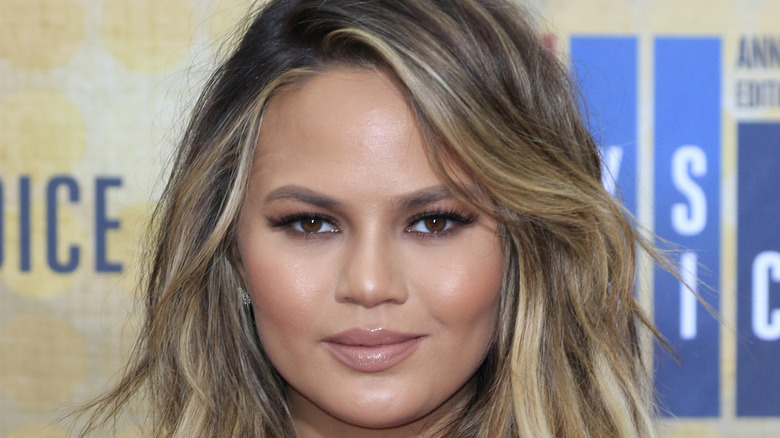 Shutterstock
Chrissy Teigen got her start gracing the pages of Sports Illustrated's swimsuit edition, but Twitter may be why you know her name. It is Teigen's witty and sharp posts on social media that have kept many of us talking, but it's her incredibly delicious recipes she shares on her Cravings website that has kept us chewing (hopefully with our mouths closed). These dishes include her yummy French toast casserole and her musician husband John Legend's breakfast sandwich, which is pure nirvana. Teigen's love for cooking can be attributed to her mother, Pepper, whose recipes can be found in Teigen's "Cravings" books, according to Insider. But, at her daughter's urging, Pepper decided to write her own compilation of Thai recipes that are part of her new cookbook, aptly titled "The Pepper Thai Cookbook."
Pepper went on to share with Insider that she has always had an affinity for the spicy flavors of Thai food. She revealed to the online publication that these flavors were not necessarily her family's favorites saying, "I ate differently from them. I ate more spice, more fish sauce, more anchovy, so I waited until my family was done and then I would make my own." The recipes in Pepper's cookbook are definitely a tribute to her Thai cooking, and she even uses one of her favorite Thai ingredients to riff on the classic tea sandwich we feel obliged to nosh on while reading Jane Austen.  
Pepper adds nam prik pao chili paste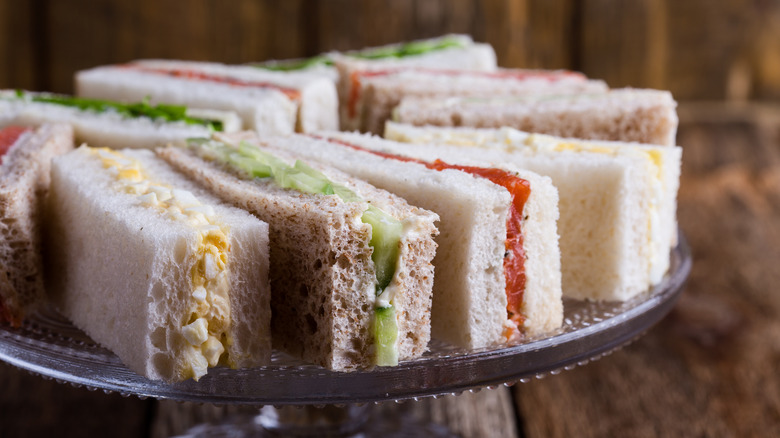 Shutterstock
Pepper shared with Daily Progress in a phone interview that she frequently makes tea sandwiches for Teigen's daughter, Luna. "She would have them every day. We eat them at least once a week." Pepper went on to explain they often have them with Luna's favorite chrysanthemum tea. She also stated that these are perfectly prim little sandwiches that are ideal for providing a tasty and easy (but fancy-looking meal) on busy days full of things like emails and manicures. But what makes Pepper's tea sandwiches so delish is the Thai jam, also known as nam prik pao chili paste, she uses on them.
According to the Inquiring Chef, nam prik pao chili paste is both sweet and spicy and flavored with roasted vegetables and shrimp. Daily Progess shares that it adds an almost "caramelized" element to your teatime sandwich. You can find this jammy and taste bud-popping ingredient in specialty stores or you can try your hand at making your own. And this spread can also be made vegetarian-style, so don't let that fear of a fishy taste scare you off. Pepper shares that it is perfect to add to your favorite cucumber tea sandwich to give it a little depth of flavor, noting, "It's the best two-bite sandwich ever."