Trader Joe's Shoppers Can't Stop Talking About Its Summery Fruit Spreads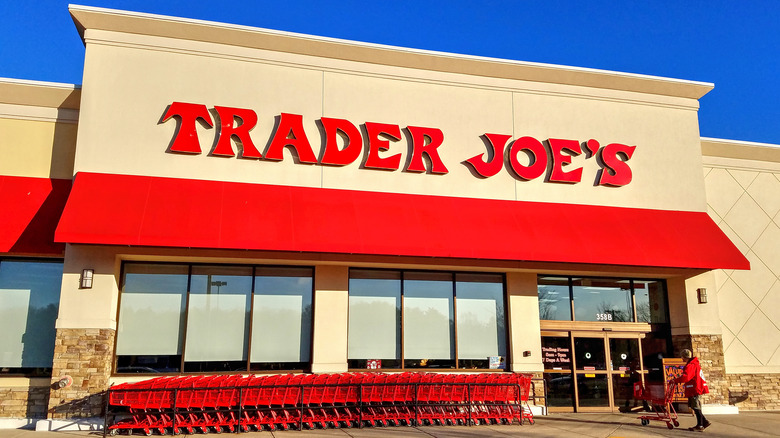 Shutterstock
With spring upon us and summer on the way, nothing hits the spot like sweet, tangy fruit spreads. If you love a good jam but crave some variety, Trader Joe's has you covered. The brand now carries pineapple and watermelon fruit spreads, perfect for transforming your breakfast routine, and the internet has taken notice. 
Instagrammer @traderjoesobsessed found the products on their latest outing and posted a photo of the spreads. In the caption, the account offered a few suggestions for working the jellies into your favorite dishes: "What would you use these on? So many fun ideas like an upside [down] pineapple cake or a ricotta watermelon French toast? I just tried the pineapple one and it's amazing a must-buy! There are bits of pineapple pieces too. The watermelon spread is more smooth and blends well in yogurt. It does taste like watermelon candy."
Fans chimed in after, awarding the post almost 4,000 likes. Positive replies, like "I got the watermelon one last year and it tasted like Jolly Ranchers," and "A little bit of pineapple spread on coconut sorbet sounds like an EXCELLENT idea!" have poured in. With this much love, these products guarantee to fly off shelves, especially considering another social media personality independently found the product.
Trader Joe's knows how to serve up fun flavors
On the other end of Instagram, @traderjoeslist came across the pineapple spread and couldn't hold back their excitement either. They posted a picture of the new product, alongside the caption "This looks sweet to the eyes and I'm sure it'll be sweet to the taste too! I'm intrigued by the hint of coconut milk. Perhaps it'll be a bit creamy?! Does this belong on toast, cottage cheese, a cake, smoothie? How will you use it?" Excited followers couldn't wait to share how they have used the spread, replying with their ideas of slathering it on cheesecake kringles, ice cream, and even hot dogs.
One thing is clear — shoppers have truly fallen for these fruity spreads. If these products sound tempting, make sure to make your way to your local Trader Joe's soon to score one of these jars. With so much hype, you'll need to make moves soon so you don't get left in the dust on this deal.