Here's Why Giada De Laurentiis Is Grateful For Bobby And Giada In Italy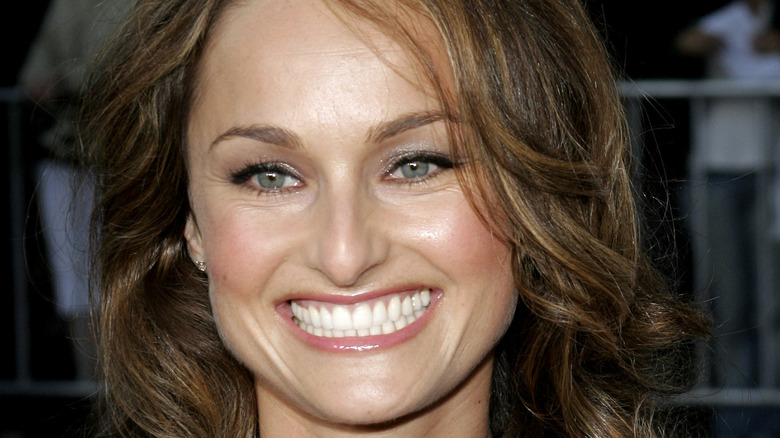 Shutterstock
During the pandemic, Food Network fans got a little bit of respite — and a chance to virtually travel to Italy — in the form of a show from Bobby Flay and Giada De Laurentiis called "Bobby and Giada in Italy." Basically, Flay and De Laurentiis went on a trip together, digging into all kinds of Italian dishes and getting to know the local culture. The duo also spent time visiting some remarkable and iconic spots in Italy. 
Who came up with the show's concept, though? Well, it was Bobby Flay. He told People that he reckons that the show is one of the most beautiful things that he's ever filmed. He also said that he is really fond of Italy and when the idea came to him, he asked his friend, De Laurentiis, to join him on the adventure. It was a good decision, something that was therapeutic for both of them. Flay said, "I think you're going to see an inherent happiness in both of us just being there. You know when you go to a place that you really love being, your whole demeanor is different."
Giada De Laurentiis loved being a part of the show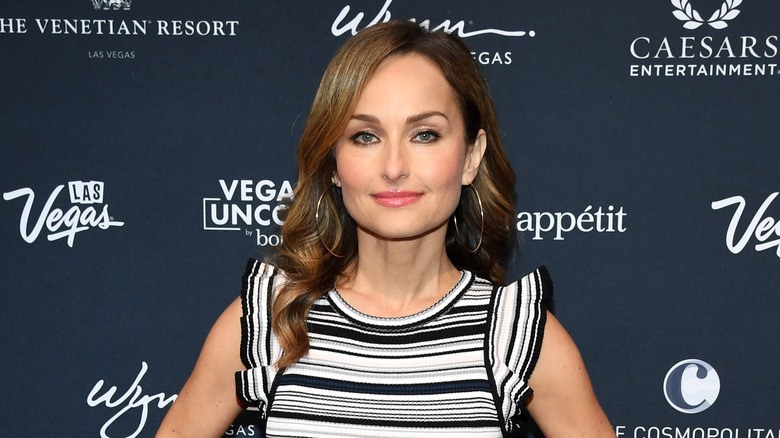 Ethan Miller/Getty Images
For Giada De Laurentiis, filming "Bobby and Giada in Italy"  was special in more ways than one. She grew up in Rome and the place remains close to her heart. Flay said that it was very interesting for him to see the place from her perspective. "I love Giada in Italy — like the person, not just the show — because she's so relaxed there. And I feel the same way," Flay said (via Delish).
It wasn't a learning experience just for Flay. De Laurentiis found the Italy trip exciting too. "[It] opened my eyes to other things that I don't normally see," she said.
Also, the chef revealed later that she was very grateful for the opportunity. In an interview with Today, she explained that the show gave a chance for her to travel before the pandemic. She, of course, didn't know that all her travel plans would come to a halt after that. De Laurentiis added that she wasn't sure when she would have the chance to travel again. She declared, "Thank goodness I had this trip!" Indeed.
Fans loved watching De Laurentiis too. A Redditor wrote, "She comes off a lot more human when she's interacting with everyday Italians, helping other chefs cook, and helping Bobby with his Italian ... as someone who travels a lot, I'd love to have Giada as my travel buddy to Italy."