The Bizarre Reason This In-House Chef Applicant Sued Simon Cowell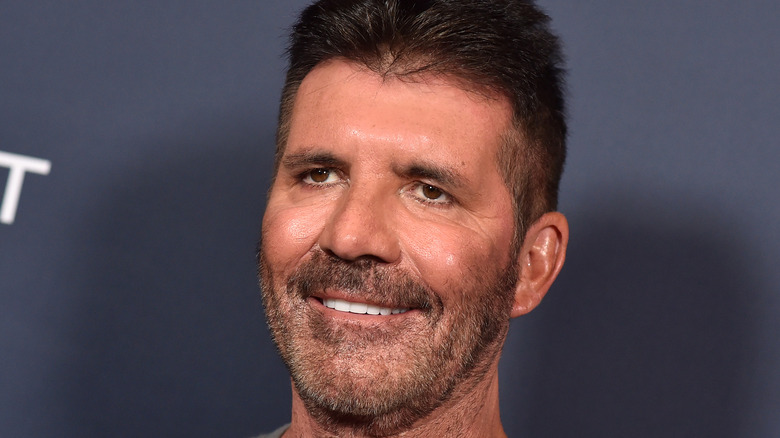 Shutterstock
As a well-known TV personality, Simon Cowell has gotten himself into plenty of controversies in the past. Cowell is well-known for his outspoken demeanor and his brutal onscreen personality. But his fame has brought him everything he could dream of. According to the Financial Times, Cowell has a lavish lifestyle that is filled with all (or at least most of) the creature comforts. For example, he has a mansion of his own, staffed by a private chef, a housekeeping professional, personal assistants, and more. 
He mentioned once in an interview that he's someone who asks his chef to prepare comfort food dishes like spaghetti bolognese instead of other, fancier options. That comfort comes at an uncomfortable price, in more ways than one; Cowell was sued by a chef who visited his mansion once, hoping to secure a job (via People.) While her anger wasn't misplaced, the decision to sue Cowell was a pretty drastic move. Here's what went down.
This chef's shoes were worth suing over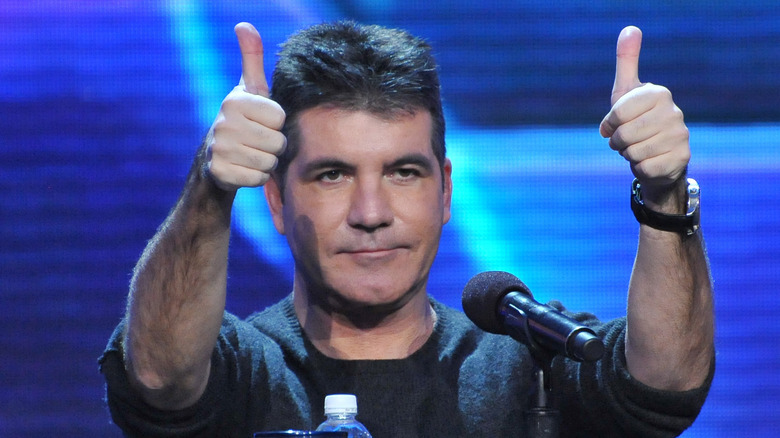 Shutterstock
According to People, the private chef claimed she visited Cowell's place for a job interview. Once there, she was requested to remove her shoes and was given other footwear to sue while she was on the property. According to The Express, the chef forgot to reclaim her own shoes after the tryout. These weren't just any old shoes; they had orthopedic insoles and had an estimated value of $500. She returned to the house, and was given a pair of shoes that weren't actually hers, which made her furious. She sued Cowell and his then-partner, Terri Seymour, for the return of her shoes as well as the gas money to cover her transportation costs.
AsTMZ reported, this incident took place in 2009. We're happy to report that the unnamed chef's complaints didn't go unanswered. In fact, she was given an extra $75 to cover her legal fees as well as $9 for gas. The best part, though, was that her shoes were given back to her. She was delighted, of course. As she told TMZ, "I got my shoes back ... yayyyyyyy!"