This Hollywood Star Once Worked At El Pollo Loco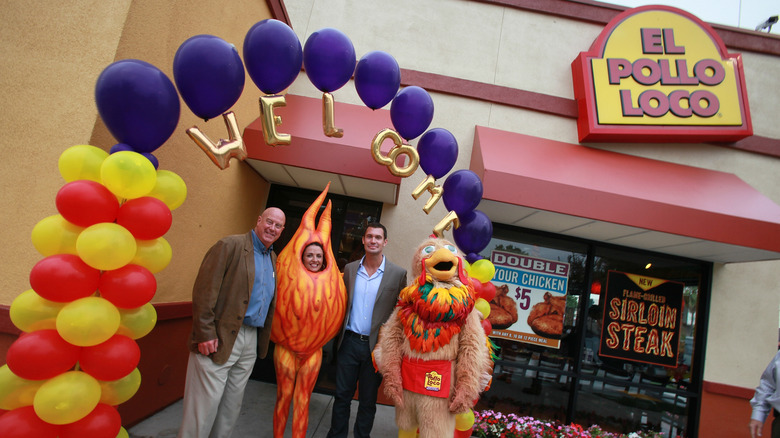 David Livingston/Getty Images
El Pollo Loco is known for its citrus marinaded chicken served up Mexican style that is oh-so good for your taste buds. Per Thrillist, this fast food chain is based in Texas, but its humble beginnings started in Mexico before it found its way to California, where it was an instant success. Who can resist a restaurant whose names translates to "The Crazy Chicken"? During that initial year, El Pollo Loco raked in a whopping $2 million dollars in profit. That's a lot money and a lot of yummy chicken, for sure. And speaking of that juicy, succulent chicken, the cooking method is done in stages and has an exact cooking time of 63 minutes.
Of course, when food is as good as it is at El Pollo Loco, deep pockets swoop in to buy it up, and according to The Daily Meal, this fast food chain was quickly bought up by Denny's in 1983, but only the locations in the United States. The family who started the restaurant were able to keep its eateries in Mexico. Denny's held on to the chain until 1999, and now it is a publicly traded company. But before El Pollo Loco hit Wall Street, it was hitting it big with customers in Los Angeles, and one A-list movie star can claim working there as a first gig. Who is it?
Brad Pitt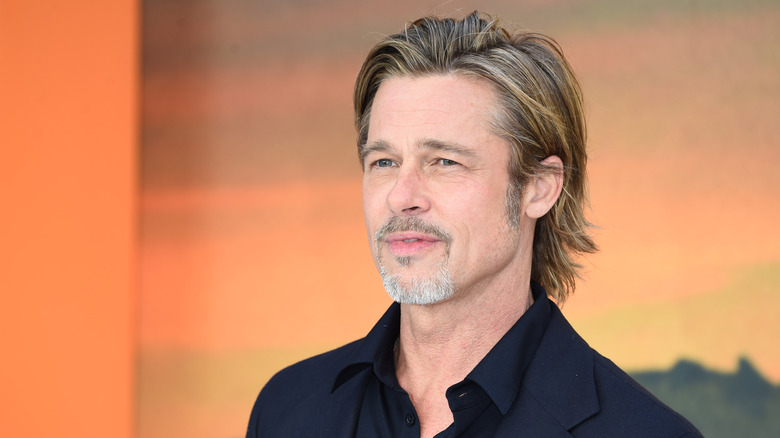 Shutterstock
If you guessed Brad Pitt, then winner, winner, chicken dinner — from El Pollo Loco, we hope. That's right: Before he was stepping on the sets of "Fight Club" and "Ocean's Eleven," Pitt worked at El Pollo Loco. Per Insider, during a 2019 appearance on "The Ellen DeGeneres Show," Pitt revealed that he wore the chicken mascot costume for the grand opening of the El Pollo Loco store that sits at Sunset and La Brea in Los Angeles, California. (If you're checking your diary to see if you were there and hugged the furry chicken and had a feathery brush with stardom, we're with you.)
Pitt talked about the experience, sharing he has no shame about working at the fast food joint. The Oscar winning actor chirped, "Man's gotta eat," although he doesn't remember how much he was paid to climb into the fowl costume. But hey, everyone starts somewhere, and Pitt is a great example of what you can achieve with a little bit of luck and a whole lot of hard work. He did recall getting flipped off quite a bit, to which DeGeneres cheekily replied, "So the bird got the bird?" Perhaps Pitt can reprise this role and people will be kinder.