Paul Hollywood's Surprising Hobby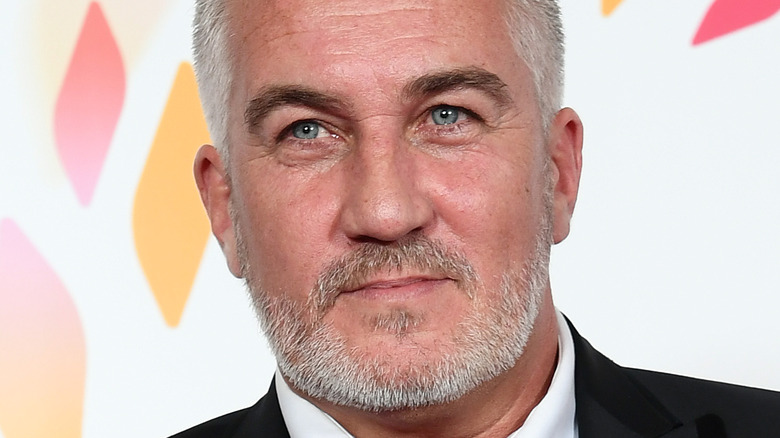 Gareth Cattermole/Getty Images
Paul Hollywood has built his reputation as a tough judge on "The Great British Baking Show." In fact, he has even been dubbed a "shark but with less mercy," which could easily translate to the fact that he likes bakery items to taste and look a certain way, and for good reason. The bar of excellence is bound to be pretty high when you consider Hollywood's resume. Per his website, the cookbook author comes from a long line of bakers, so kneading bread, creating perfectly shaped scones, and baking up buttery, sweet shortbread is second nature for the one time sculptor. 
But baking as much as Hollywood does comes with risk of injury. Per Digital Spy, he shared on a 2016 appearance on "The Graham Norton Show" that he had sustained a "yeast" related injury. "I've got Carpal Tunnel Syndrome in both of my wrists," he revealed. "It's severe! It was diagnosed about four years ago." 
However, baking isn't the only activity Hollywood engages in that could pose a risk of physical harm. The baker explained in an interview that surprisingly, he fancies a sport that conjures up images of vacationing on the French Riveria, or at the very least, playing with our favorite childhood race slot cars and tracks. 
Hollywood enjoys Formula 1 racing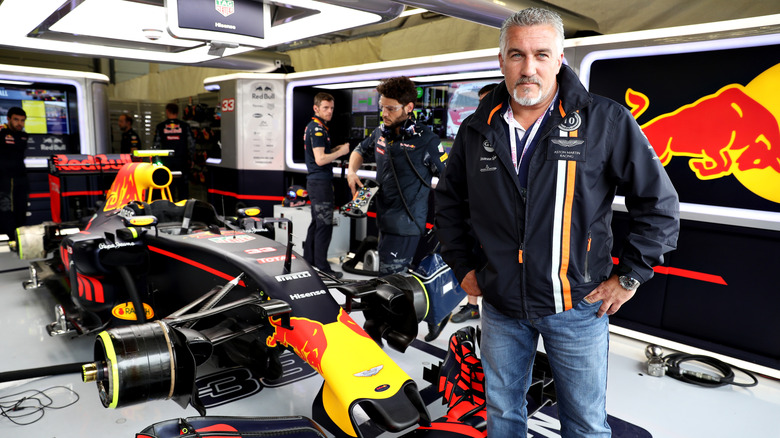 Mark Thompson/Getty Images
When he isn't greasing pans for baking bread, Hollywood is greasing up the tripod joints on his Formula 1 race car. Ok, maybe someone else handles the grease, but according to a GT Cup Championship video report, thanks to the classic car maker Aston Martin, Hollywood is definitely living every kid's dream. In an interview with The Sunday Times, Hollywood shared that his goal is to race in the Le Mans 24 Hours. The television personality definitely leads a charmed life and is well aware of it, quipping to the publication, "How lucky am I. I can go from eating cream cakes, straight into an Aston Martin and race it. It's a good life."
A good life, indeed. But while baking requires lots of patience, Formula 1 racing requires lots of speed; per Autosport, Formula 1 race cars can top speeds of over 220 miles per hour. Hollywood is not the first celebrity to feel that need for speed. F1.fandom shares that many a famous face has felt the enamor of this sport, including John Travolta, Rihanna, and even our "Happy Days" favorite, Ron Howard. Hollywood loves the sport so much that he is reportedly restoring a B200 Benetton chassis for charity events.