Your Kitchen Should Be Arranged In This Shape, According To The Pioneer Woman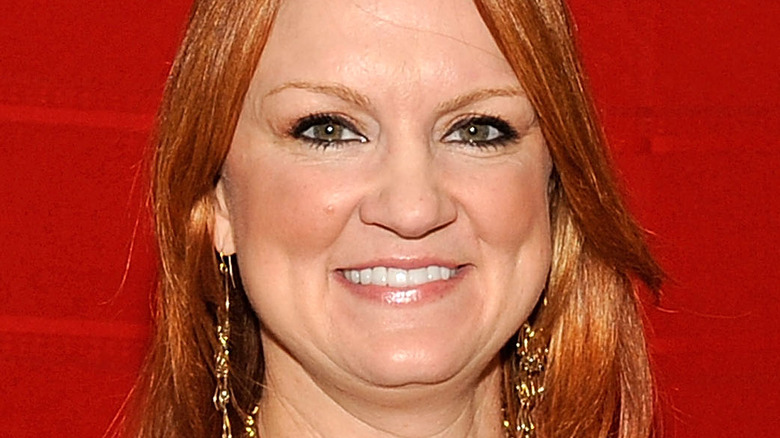 Bobby Bank/Getty Images
Should you be so lucky as to have the opportunity to be able to design your own kitchen from scratch, the Pioneer Woman has a few pointers as to how it should be laid out. For starters, Ree Drummond is a strong advocate for the "work triangle," which maps out your three most used appliances or workstations in a triangular format, she told Food Network. At the Oklahoma family ranch, her kitchen's triangle — which doubles as her guest house and set kitchen that she designed from the ground up in 2008 — includes the stove, sink, and refrigerator.
Out of all the shapes in the world, why a triangle? Drummond notes a triangular-shaped kitchen "enhances organization and efficiency." The idea of a work triangle was hatched by both Drummond and her mother-in-law, Nan, who's always keeping Drummond on her toes when it comes to kitchen organization. "Whenever she comes over, she checks my drawer to make sure they are arranged correctly," she said. Based-off how successful the show "The Pioneer Woman" is, it seems like this work triangle is working!
Ree Drummond's guest and personal kitchen is filled with inspiration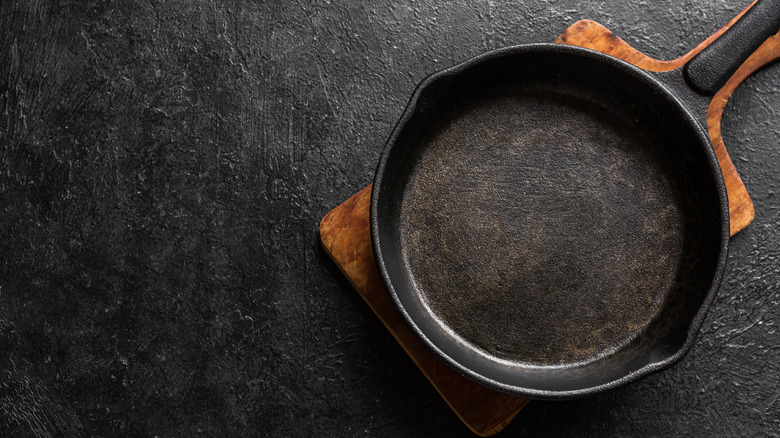 Shutterstock
When Ree Drummond designed her state-of-the-art rustic guest kitchen, which would later go on to be used for production, there was a long list of must-haves in addition to the work triangle, including concrete countertops, a removable butcher-block sink, her cast-iron skillet collection (she has over 25!), and a hidden fridge (via Food Network).
Likewise, Drummond's personal home kitchen has a few unique tidbits as well. She told The Kitchn her favorite part of her kitchen is the island countertop made from local sheet metal from a local business in Tulsa, OK. "It's really just the best surface on earth because you can't hurt it. The more you use it, the prettier it gets," she explained. As noted by the publication, sheet metal or stainless steel counter surfaces are typically found in professional kitchens like at a restaurant or hotel, for example. Considering Drummond is a professional, this peculiar choice in material does make perfect sense!