The Creamy Liqueur You Need To Try Adding To Your Chocolate Chip Cookies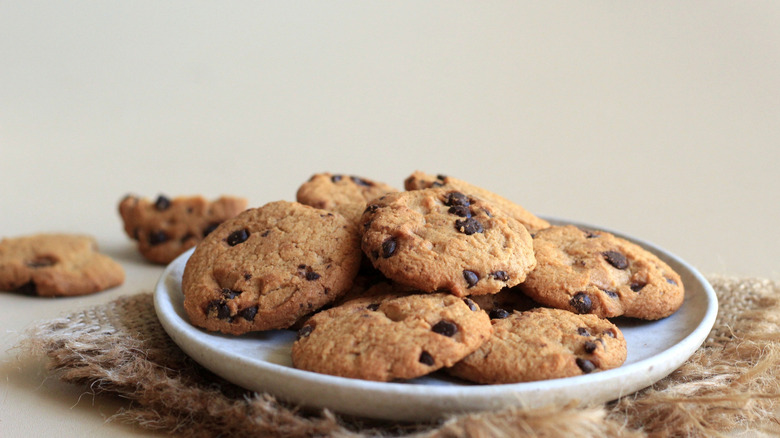 Shutterstock
Chocolate chip cookies are the classic, feel-good, warming treat that the majority of sweet tooths would call their favorite. As delicious as the standard cookie is, the simplicity leaves a lot of room for fun variations. You've likely dabbled in nuts, oatmeal, various chocolates, and maybe even candy when mixing together your favorite cookie dough, but have you ever taken a look at the liquor cabinet and wondered if a splash of anything would take your cookies to the next level?
Baker by Nature confirms you can reach for that bottle of Baileys the next time you're throwing together some cookie dough. The Irish Cream liqueur has been enjoyed since 1974 when founders combined Irish whiskey and cream to create the world's very first cream liqueur, says Baileys. The beverage got drinkers hooked immediately, and those who have tasted the creamy sweetness of Baileys understand why. As the liqueur brand says, "They tried to have their cake and eat it too," and it succeeded.
Baileys isn't just for sipping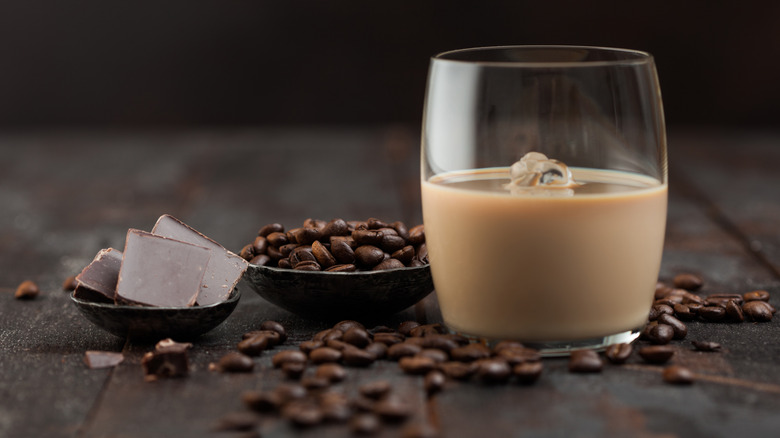 Shutterstock
Baileys is certainly good enough to savor as is, but over the years sugar enthusiasts have decided that the creamy liqueur deserves more space in the kitchen. Baker by Nature shares a tasty chocolate chip cookie recipe that is transformed into something special with just three tablespoons of Baileys. Added in alongside vanilla extract and espresso powder, the beverage adds depth and flavor to the sweets.
The addition of espresso also really helps bring out the chocolate notes of the liqueur. As happy bakers commented on the recipe, "You will not taste it, but the chocolate flavor will pop." Other pastry chefs agree, like Garlic & Zest, who adds espresso powder to their Baileys-infused cookie recipe, too, to punch up the chocolate aroma. Another fun alternative in Garlic & Zest's recipe is Baileys Irish Cream Baking Chips in place of regular chocolate chips. That sweet, boozy boost really amps up the recipe and will leave tasters guessing what the secret ingredient may be. Get your hands on those chocolate chips fast, because according to Taste of Home, the highly-coveted chocolate chunks sold out in just two days the first time they were released.