Aldi's New Dill And Spinach Dips Are Turning Heads
Aldi is no stranger to putting out some unique food and beverage products. The grocery chain has had some big hits with its Street Corn Dip, Belgian Cocoa Dusted Truffles, cocktail-inspired salad dressing, and unique coffee flavors, just to name a few. Now, Aldi has seemingly struck gold again with the debut of its newest selection of dips, a dill-flavored one and a spinach option.
When Instagram accounts @AldiFavoriteFinds and @aldi.mademedoit showcased some of the newest products from the store, fans were quick to call out the new dips as "so good" and "out of this world." The specialty dill dip is designed to be rich and creamy, as it's made with sour cream and dill. The spinach dip, on the other hand, is also made with real sour cream as well as chopped spinach.
These new dips join Aldi's already impressive lineup of hummus and dips under its Park Street Deli private label brand.
Is there more?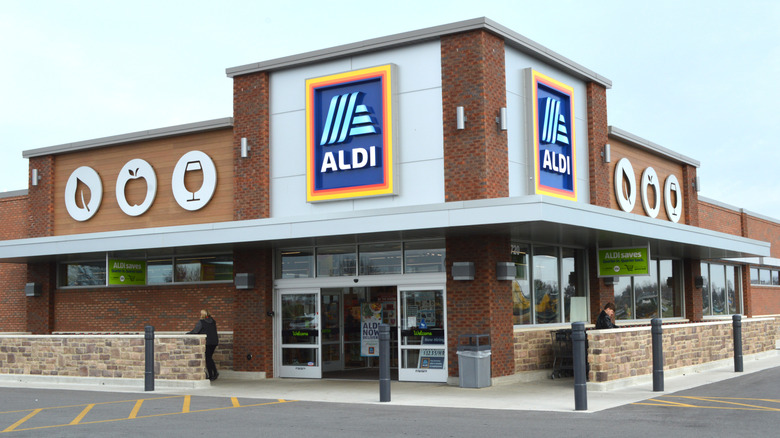 Shutterstock
If you love the taste of dill and/or the taste of spinach, Aldi has a host of other options as well. Last month, the company released its dill pickle hummus, which knocks regular hummus out of the park, especially if you love yourself some pickles. The dip is also vegan and gluten-free. Additionally, the brand has a spinach artichoke dip that also includes a blend of delicious cheeses, including mozzarella, asiago and Parmesan to ensure a creamy bite with every scoop.
While these two new items have been making a splash both in the grocery store and on social media, the grocery store has not stopped there. Also new this month to Aldi's lineup is yet another new dipping goodie — raspberry chipotle spicy fruit salsa. It will roll out at Aldi locations after May 19 and is poised to make a splash, whether its during pre-dinner chip noshing or snack time.