Giada De Laurentiis Fans Are Loving Her Hilarious Cooking Show Parody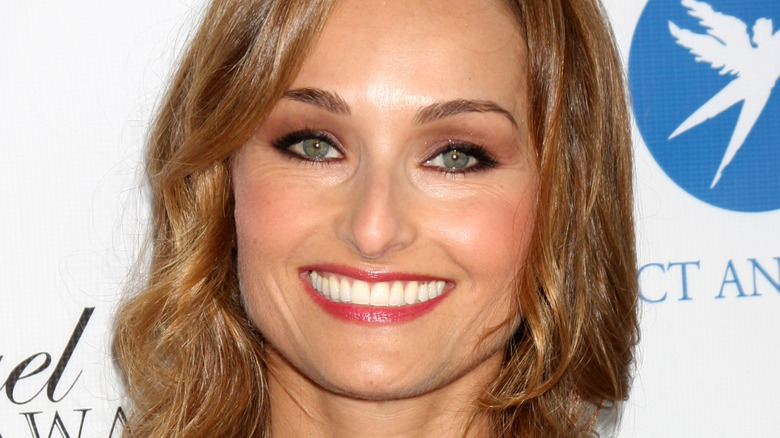 Shutterstock
Giada De Laurentis may be serious when it comes to her cooking, but she also knows how to have fun with it, too. See her 2015 appearance in a hilarious "Funny or Die" segment that joked about cooking Thanksgiving foods such as Pop Rocks-topped mashed potatoes. It seems her sense of humor is still as strong as ever. This week, the Food Network star shared a video to her Instagram that has some fans rolling over with laughter. The video features a trailer for a pretend new cooking show, called "Giada Hires an Assistant to Work with Her at Her House," which explores De Laurentiis' challenges working with a new uncompromising assistant named Sebastian (played by a young child). "What I've been missing is someone to be my bad cop," Giada explains to the camera. "That's what Sebastian does ... but we're still working out some of the kinks."
The trailer continues by following Sebastian as he does everything a typical, high-strung Hollywood assistant might do — from demanding producers provide De Laurentiis with Fiji water (which he spells 'F-E-E-G-E-E'), to chastising someone for incorrectly calling bolognese "meat sauce," and chewing out people for being late. At one point in the video, he even defends his methods to De Laurentiis, insisting, for instance, that telling people she's in the bathroom is the perfect excuse for getting her out of a phone call. It's both a hilarious and adorable spoof that anyone who loves De Laurentiis star can surely appreciate.
Fans loved the idea of Giada De Laurentiis' new parody
Even though the trailer was just for fun, fans of the chef immediately expressed their delight at the possibility of seeing more on-screen interactions between De Laurentiis and her new "assistant." One user commented below the Instagram post, "This is what the world needs right now! I'd watch it!" Another added, "I'm dead! Very clever.. I think you might be on to something here,' followed by a heart and the praise emoji. Others chimed in to praise Sebastian, with some saying, "He's a keeper!" and "I need an assistant like that!" "Oh my goodness! That was adorable," another user commented.
No word on whether we'll get any more content with Giada De Laurentiis and Sebastian for the future. But Food Network, if you're listening, know we'd happily watch Sebastian order Fiji water for the star any day of the week.