Ina Garten Says This Is How You're Ruining Your Kitchen Pots And Pans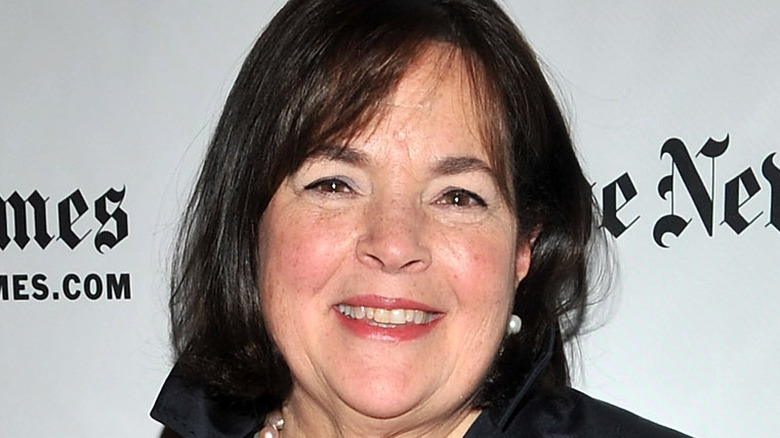 Stephen Lovekin/Getty Images
As far as kitchen cookware and machines — pasta maker, food processor, espresso machine, and the rest — go, there are a handful of items that you could greatly benefit from splurging the extra dollar. For instance, utensils and instruments like spatulas, ladles, and other cooking tools are easy to replace and more often than not, are relatively inexpensive. So, splurging on these items may be not the best move. Pots and pans, on the other hand — now that's a different story.
No matter how proficient you are in the kitchen, you probably use pots and pans daily, or at least weekly. If you've ever let eggs cook for too long, overcooked pasta, or burned a piece of chicken, then you're fully aware how difficult and annoying it is sometimes to try to scrape off the remains. If you find yourself nodding along, then please jot down this cleaning tip from culinary mastermind Ina Garten.
A dishwasher could put your pots and pans out of business forever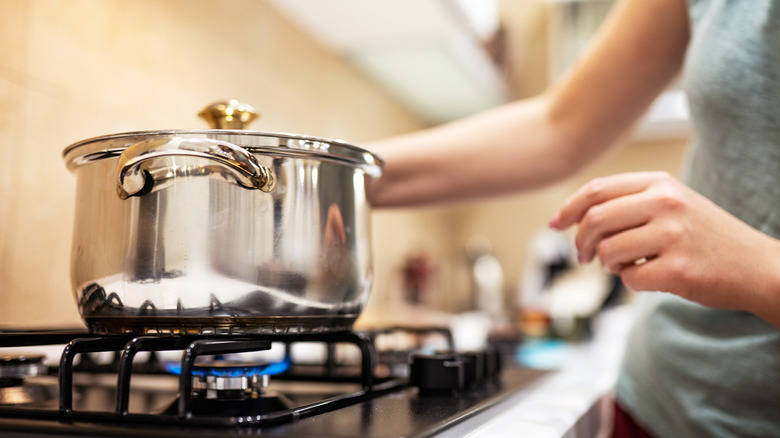 Shutterstock
Under no circumstances will you ever see Ina Garten placing her dirty pots and pans in the dishwasher. Replying to a fan question on her Barefoot Contessa website, she explained that the heat from a dishwasher can permanently bake the food scraps onto the pan. At the end of the cleaning cycle, not only will your messy pan still be messy, but you just made things 10 times harder for yourself and possibly ruined your cookware at the same time.
To remove caked-on food, Garten will fill the pot or pan "with the hottest tap water and dish soap and allow it to soak in the sink overnight." Come morning time, she takes a sponge or quick steel scrubber to the pan to gently wash off the remnants. Letting a pan soak in hot water helps loosen stubborn food and grease (via Blue Apron).
It's also worth mentioning that Garten invests in good-quality cookware. Her go-to brands are All-Clad and Le Creuset. "My cookware is expensive but I take good care of it and so far, many of the pans have lasted for almost 40 years!"