Here's What Red Lobster's Chief Biscuit Officer Actually Does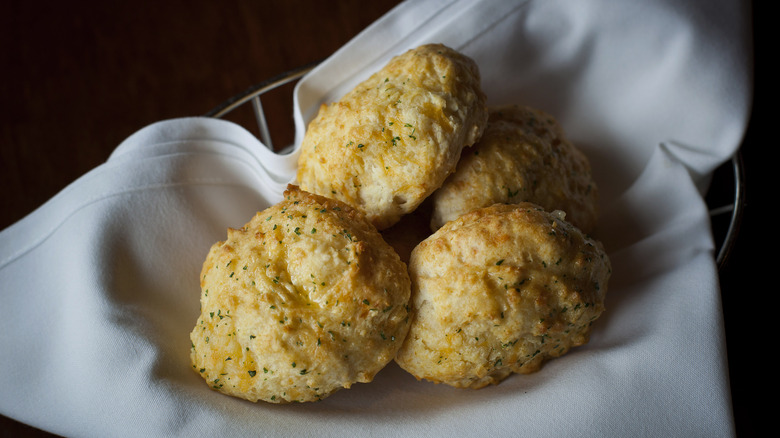 Bloomberg/Getty Images
As far as seafood is concerned, one of the biggest restaurant chains that has managed to appeal to fans across the country is Red Lobster. According to the brand's website, the team pays close attention to the quality of seafood at the restaurant and sources only the highest-quality ingredients available, noting, "Red Lobster has been committed to seafood sustainability since we first opened our doors in 1968 ... We're also proud to have spent decades building personal relationships with suppliers who share our values."
So, you can trust your lobster tails will be quality picks every time you go. But that's not the only reason so many are drawn to this popular chain — there's also the famous Cheddar Bay Biscuits that have a huge following all of their own. So much so that on National Biscuit Day this year (May 14), Red Lobster announced their intent to find a "Chief Biscuit Officer." And, according to Food & Wine, it's no joke. 
Entering the contest (dubbed the "Big Cheese" Biscuit Sweepstakes) is simple – and it's still open through May 28, 2021. As noted by Thrillist, entries are logged through the My Red Lobster Rewards app. Creating an account and logging in gets you one entry, and you can earn additional chances by dining in or taking out and trying certain menu items. The top prize is the distinguished company title, while other prizes include free food and desserts. 
Here's what you'll do as Red Lobster's Chief Biscuit Officer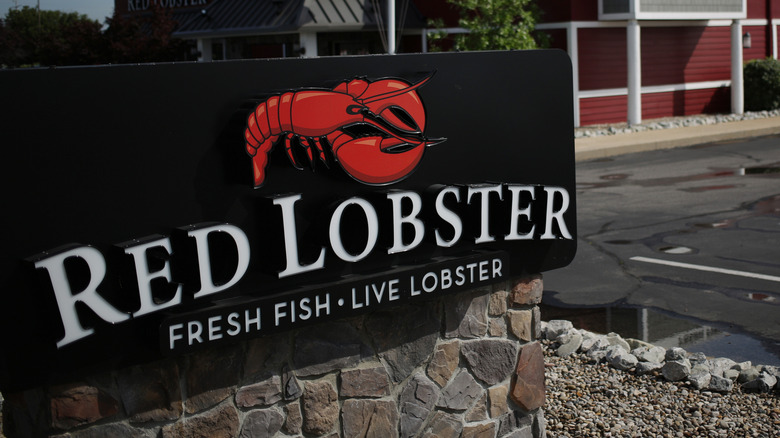 Bloomberg/Getty Images
Just to be clear, being named the Chief Biscuit Officer isn't an actual job, and won't involve a salary. But, even though the CBO position doesn't pay, there are tons of great perks. As Thrillist notes, one lucky winner will get $1,000 in the form of gift cards plus opportunities to become engaged in brainstorming sessions over brand-new menu items. They'll also naturally be rewarded with loads of Cheddar Bay Biscuits and guaranteed VIP status at their closest Red Lobster location. Now that's some serious winning!
As Lillian Murphy, vice president of customer experience and loyalty at Red Lobster, said in a statement, "We have a CEO and a CFO, but we felt it was time to introduce a Chief Biscuit Officer. We knew we had the perfect pool of candidates already: our biscuit-obsessed guests." Why shouldn't it be you?