On The Border Has Good News For Queso Fans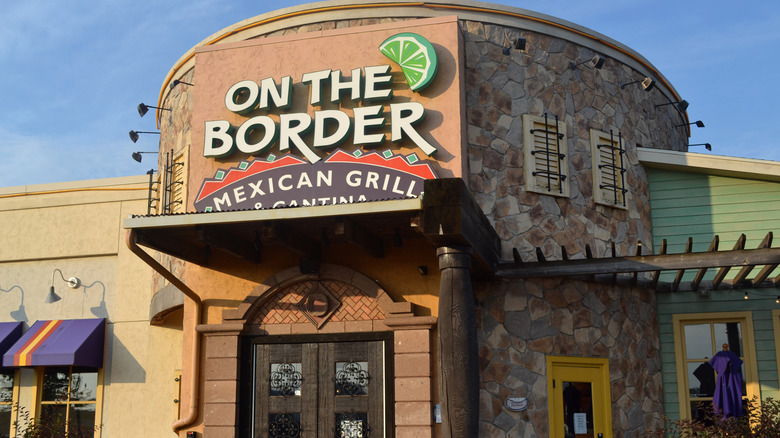 Shutterstock
If there's one thing that goes well with Mexican food, it's queso. Like salsa's more decadent cousin, the cheesy, spicy dip makes the perfect side for those who are looking to take their meal up notch. According to Spoon University, queso is made primarily of gooey melted cheese that is spiced up with a flavorful boost of tomatoes, chile peppers, garlic, onions, and even sometimes habanero peppers, jalapeños, or tabasco, which gives it a creamy, flavorful punch. It is a great pairing for nachos, burritos, and just about any other dish that you want to spice up with a bold, cheesy kick.
On the Border Mexican Grill and Cantina understands that there is just something irresistible about queso. That's why they are now offering customers the chance to get free queso at all 122 of their locations nationwide. According to its official press release, the popular Mexican chain will soon be implementing their new Queso Club subscription program, which costs just one dollar to join with the purchase of a bowl of Signature Queso. Read on for all the delicious details!
On the Border's Queso Club costs just one dollar to join for an annual subscription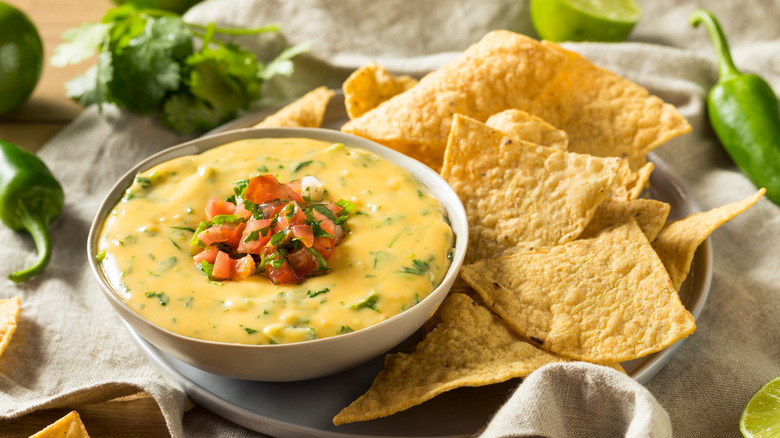 Shutterstock
To join On the Border's Queso Club, customers simply have to purchase the subscription for one dollar by scanning a QR code in the restaurant or by visiting Queso365.com and signing up online. Members will be eligible for a free side of On the Border's popular Signature Queso with every order for a full year, and it will be available for both dine-in and takeout orders.
"Queso is our number-one selling menu item; I've even heard firsthand from guests they're happily addicted! Our guests are already used to annual subscriptions for all kinds of things, but we wanted to give them a subscription that gives back. An entire year of free spicy, cheesy goodness for just $1? It doesn't get much better than that!" On The Border's Chief Marketing Officer Edithann Ramey said of the new deal in the company's official press release. "This offer is for queso lovers everywhere, because the only thing better than On The Border queso is free On The Border queso for a year!" Ramey added. Well, sign us up!