These Heinz Picnic Packs At Costco Are A Total Steal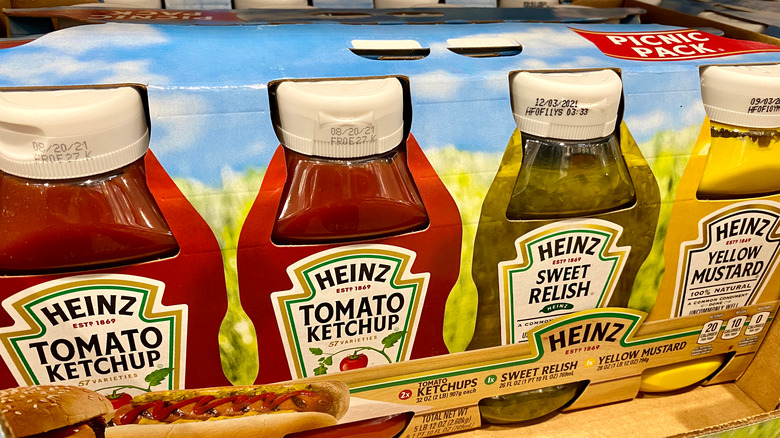 Shutterstock
We may receive a commission on purchases made from links.
Just in time for Memorial Day weekend barbecues, Costco is now offering Heinz Picnic Packs for just $4.89 –– three dollars off the normal price. The Picnic Pack covers all of your condiment needs and includes two 32 oz ketchups, one 26 oz relish, and one 28 oz mustard. As reported by Costco Deals, the savings are available through June 13th.
Wherever you happen to shop, the Heinz bundle is the smart move. Heinz ketchup retails at major vendors like Walmart for $2.88 per 32 oz bottle, and relish for about the same. With the Costco deal, you can get all of the essential condiments for about $1.22 per bottle. In terms of the Picnic Pack's availability at competing stores, Costco's $4.89 offer truly is a steal. The Heinz four pack goes for more than three times as much at both Walmart and Amazon, where it is available for about $16. In a time when grocery prices are on the rise –– and show no signs of coming down (via NBC) –– the latest deal from Costco will make budgeting for your summer cookouts just a bit easier.
Gearing up for cookouts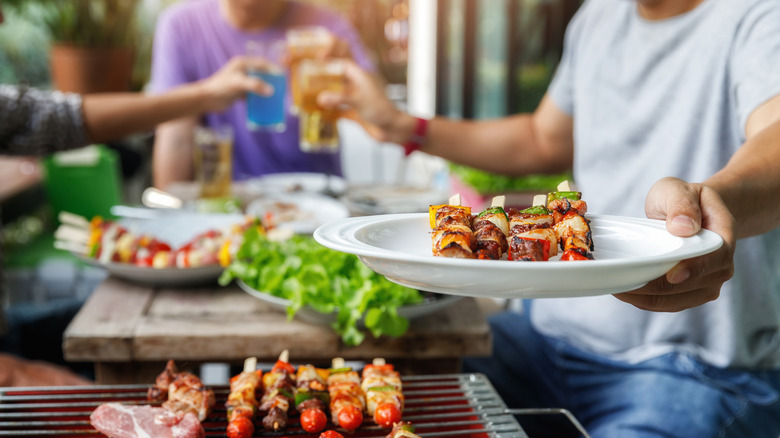 Shutterstock
The deal couldn't have come at a better time. With the CDC having recently lifted mask requirements for people who have been fully vaccinated, conditions are improving for normal summer activities like picnics and barbecues. Whether food-centered social gatherings will return to their normal rates remains to be seen. Pre-pandemic, Heinz was accustomed to a spike in sales during the summer months, as brand manager Nicole Kulwicki mentioned in a 2017 interview with Marketplace. Even then, the company's Picnic Pack was a bestseller, offering a "one-stop shop" for condiment essentials. With the four pack now available for just under $5, it looks primed for another strong summertime performance.
Costco fans were delighted with the Instagram post from Costco Deals, with many remarking on the low price. One user wondered aloud who could possibly need two 32 oz bottles of ketchup, while a few took exception to the fact that mayonnaise was not included in the kit. Heinz, take note!