You Should Be Mixing Sesame And Chocolate. Here's Why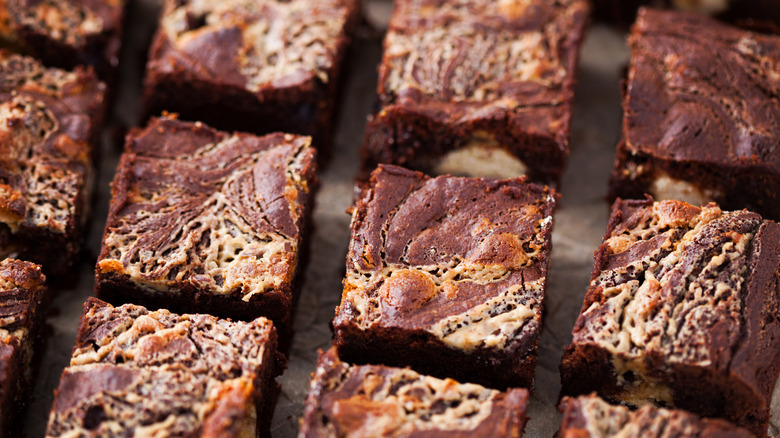 Shutterstock
There are many cases in which certain foods simply enhance and complement others. For example, you've probably had peanut butter and jelly. Certainly, you've had peanut butter and chocolate. But have you ever tried sesame and chocolate? If not, you're in for a real treat. Wait ... sesame?! Yep. You read that right. As the saying goes, don't knock it till you try it. The combination of chocolate and sesame offers a uniquely delicious flavor that may very well become a new favorite.
Though it may seem strange, when chocolate and sesame are mixed together, you get a sweet, mellow, earthy sensation that will likely blow your mind. According to Spoon University, sesame and chocolate can be considered the more "grown-up" version of the classic combo of peanut butter and chocolate. Sesame seeds bring out a subdued yet more complex taste than peanut butter, which often has sugar added for body and richness. When nutty sesame is fused with sweet chocolate, the end result is nothing short of culinary magic. You simply have to taste it to believe it.
What can you make with chocolate and sesame?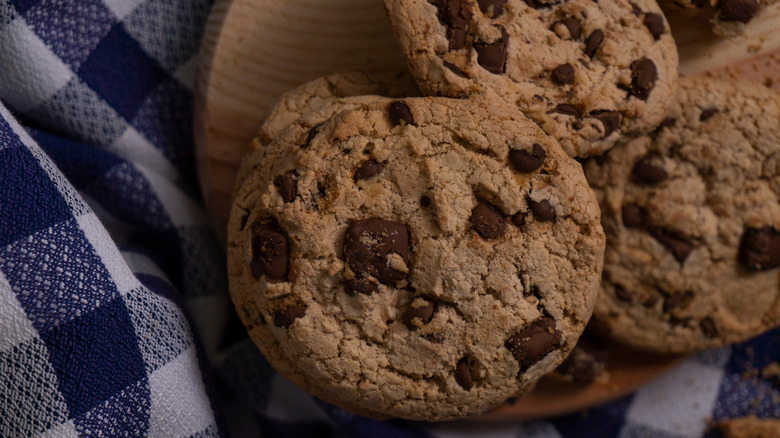 Shutterstock
What exactly can you whip up with chocolate and sesame? Thankfully, when it comes to this epic flavor medley, the options are seemingly endless. You can incorporate these two beloved ingredients into desserts like cookies (via BHG), pies, brownies (via The Mediterranean Dish), fudge (via Cooked), spreads, candies, cups, and pretty much anything that will satisfy your sweet tooth.
Ground sesame paste — better known as tahini – is a blend of toasted sesame seeds and oil. Tahini makes an excellent peanut butter substitute. In fact, it can be used as a replacement for just about any nut butter, as it boasts a toasty, luscious flavor and a smooth, creamy texture. You can even buy a pre-mixed combo of chocolate and tahini in a jar. Bon Appétit recommends Sesame King brand chocolate tahini, which can be spread on toast, paired with fresh fruit, incorporated into a mug of hot chocolate, or eaten by itself with a spoon (No shame!). And the best part? Not only is the combination delicious, but it's also high in fiber and other vitamins and minerals that make snack time so much better.
Next time you're craving something that's both sweet and savory, reach for the chocolate and sesame. You'll be pleasantly surprised by its simultaneous familiarity and novelty.