Here's How To Get Cast On Gordon Ramsay's Next Level Chef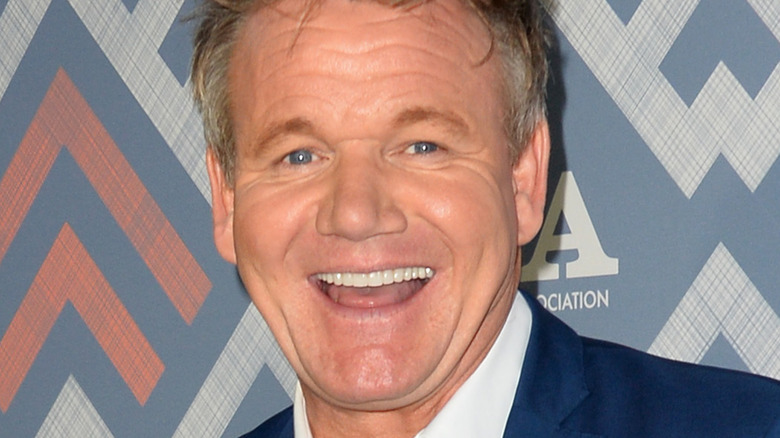 Shutterstock
Gordon Ramsay has built up an impressive roster of hit reality cooking shows on television, including "MasterChef" and "Hell's Kitchen." And he's about to add one more to that roster: "Next Level Chef," which will also feature Nyesha Arrington and Gino D'Acampo. In a recent tweet, Gordon Ramsay announced that, "America...I'm looking for a #NextLevelChef...is it you? Apply now" with a link to the casting website.
According to Studio Ramsay, "Next Level Chef" represents the "next evolution in cooking competitions," with a unique, three-tiered stage holding a different kitchen at each level, from "the glistening top floor to the challenging bottom of the basement." Unlike "MasterChef," which is restricted to home cooks who have never worked professionally in the culinary industry, and "Hell's Kitchen," which features aspiring chefs who have, "Next Level Chef" offers a level playing field, and is open to the "best line cooks, home chefs, social media stars, food truck owners and everything in between" (via Fox). The winner walks away with $250,000.
What it takes to get on "Next Level Chef"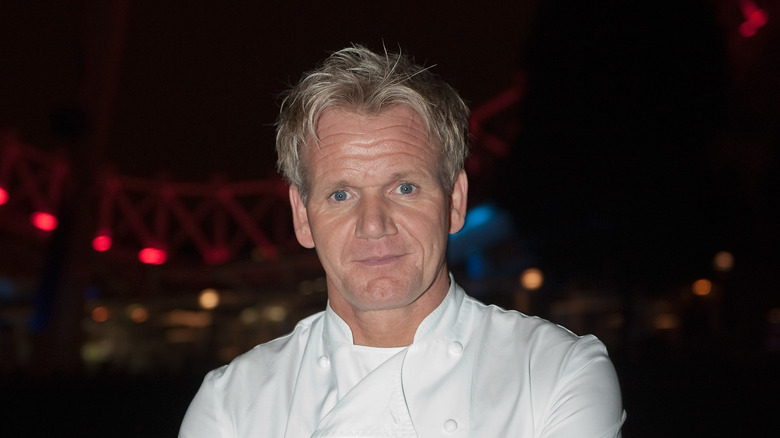 Marco Secchi/Getty Images
All contestants must fill out a lengthy initial screening application with more than 60 items to complete (via Next Level Casting). In addition to basic background and questions on culinary working experience, if any, the application also asks questions on cooking philosophy, such as whether you believe taste or presentation to be more important, and (maybe as foreshadowing) what you would do if you lost half your main ingredients before a dinner rush. And perhaps recognizing all the creative insults that Gordon Ramsay is known for, applicants are also asked how they react to criticism.
All applicants must be at least 18 years of age, allowed to freely move around the United States, and permitted to participate in such a production in the country. Applicants must also agree to undergo a background check, which may include physical and psychological tests, and be available for three to four weeks in September or October for filming. So if you think you have what it takes, head over to the casting website to fill out the application and see if you can make it to the next level.