Pit Master Rodney Scott Will Be Inducted Into This Hall Of Fame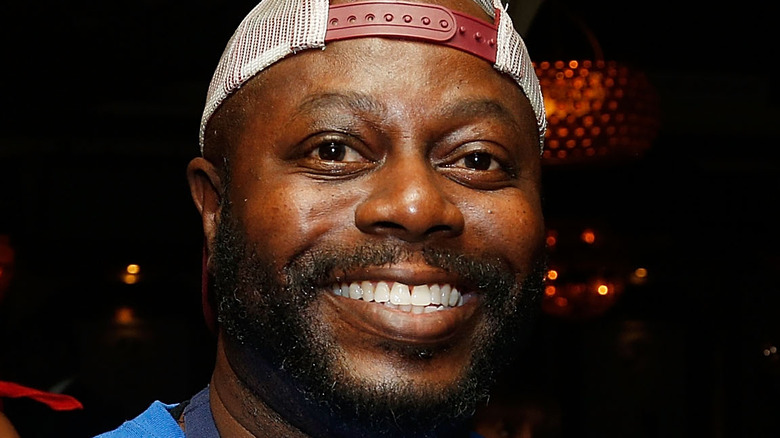 Lars Niki/Getty Images
In a recent announcement by the Barbecue Hall of Fame, Pit Master Rodney Scott will be induced into the honorary food society for 2021. According to the organization, the hall of fame "exists not only to recognize, document and preserve the heritage of barbecue, but also to educate others by identifying and honoring its evolving history and traditions." Joining Scott in this year's class are fellow inductees Ollie Gates and Meathead Goldwyn. Three individuals are selected for the honor each year. The 2021 class joins existing members that include Aaron Franklin, C.B. "Stubbs" Stubblefield, and Tuffy Stone.
Rodney Scott is best known for whole-hog barbecue, and some people believe that he is the reason why this barbecue style has become an art form. After honing his knowledge at his family's barbecue restaurant, Scott went onto open Rodney's Scott's Bar-B-Que and won numerous awards, including being named as a 2018 50 Best New Restaurants by Bon Appétit Magazine and 2018 James Beard Foundation's Outstanding Chef Southeast. While his accolades earned him the respect of chefs within the restaurant industry, television appearances with culinary personalities, like Anthony Bourdain and Andrew Zimmern, as well as the Netflix show "Chef's Table," brought his story to more food enthusiasts. When the Barbecue Hall of Fame announcement was made, Zimmern shared the news via his own Twitter account. Zimmern calls Scott's Bar-B-Que "my favorite barbecue joint in America." The Barbecue Hall of Fame induction ceremony will occur during the American Royal Series of Barbecue in Kansas City, Missouri. 
What is whole hog barbecue?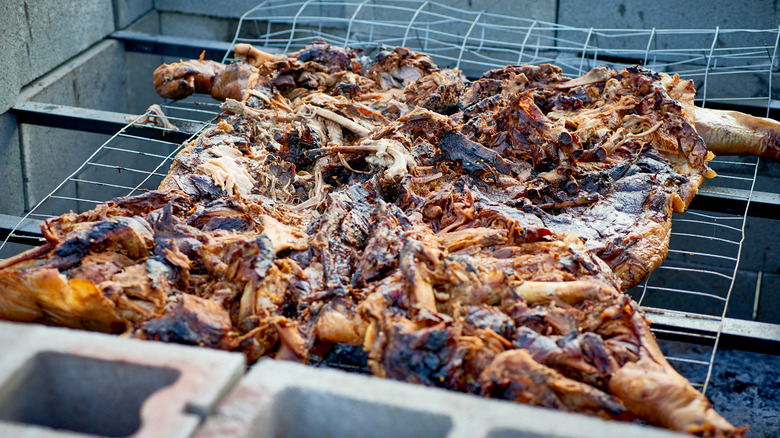 Shutterstock
While there are many barbecue styles, whole hog barbecue is a unique beast. As shared in an Eater article, whole hog barbecue is the "oldest continuous form of barbecue in the United States." The pit master carefully tends to a spayed hog for upward of 12 hours. Often considered a regional specialty, this type of barbecue is found in the Carolinas and Tennessee. Many of the traditions and techniques of this cooking method are passed down through generations. Although the style is praised for its storied food history, few locations continue to cook and serve this type of barbecue. Even though many people crave that taste of the various pieces of pork, the logistics of offering this style of cooking in a restaurant setting is difficult. Still, some people are trying to keep the cooking art form from being snuffed out.
With Rodney Scott being inducted into the Barbecue Hall of Fame, it could see a resurgence of the popularity of this style of cooking. Even though the method can take years to perfect, the celebratory meal that features all the parts of the hog is a food tradition that should not fade into a distant memory.