Joel McHale Shares His Favorite Cocktail Recipe - Exclusive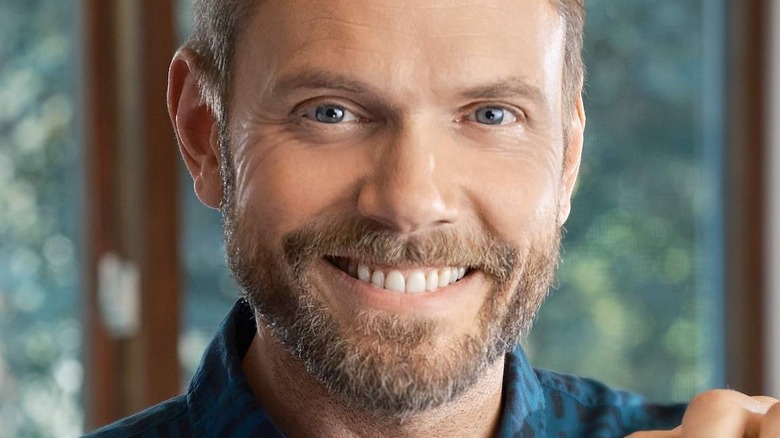 Q Mixers
You may have laughed at his snarky remarks on "The Soup" or binge-watched him in every episode of "Community." Now, actor, comedian, and TV host Joel McHale is adding happy hour expert to his long list of talents. As the Chief Happy Hour Officer at the carbonated mixer brand Q Mixers, he's out to help everyone elevate their cocktail craft and make better mixed drinks at home.
In McHale's words, "quality ingredients is the way to start." Combining top-shelf booze with poor-quality mixers is one of the biggest mistakes a home bartender can make. And if you're looking for some inspiration to step up your bartending skills, especially as the season of summer gatherings and celebratory cookouts unfolds, McHale has a drink for you to try: the fresh-tasting and festively named Five O'Clock Fizz.
In an exclusive interview with Mashed, McHale shared the recipe for his new signature cocktail. It's made with one of his favorite carbonated creations from Q Mixers, and we've got all the steps for you to make it yourself for your next happy hour.
Try Joel McHale's signature Five O'Clock Fizz at your next happy hour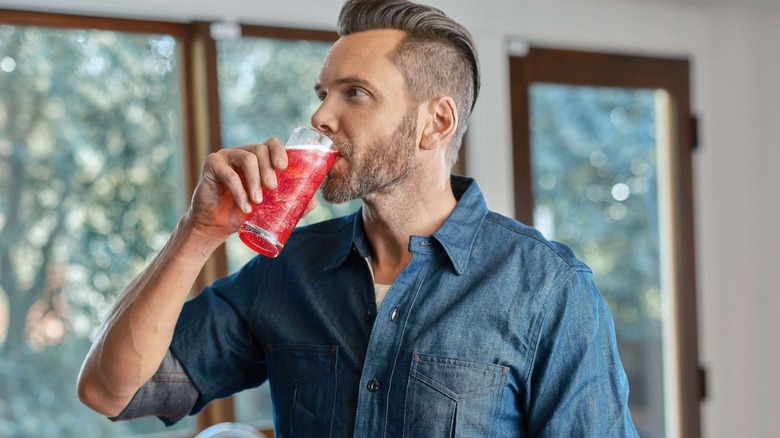 Q Mixers
It doesn't have to be five o'clock for you to enjoy Joel McHale's Five O'Clock Fizz, but you do only need five ingredients to make this colorful cocktail, including one of his favorite Q Mixers, Hibiscus Ginger Beer. This twist on the classic ginger beer, made with hibiscus and rose hips, is "spicy, bright, and flowery and has a striking pink hue," as Q Mixers describes it. While it can be used in a mule, the ginger beer does wonders in the Five O'Clock Fizz. As McHale put it: "That is great."
To make the drink, pour 1 ½ ounces of blanco tequila, ¾ ounces of fruity apéritif Campari, and ¾ ounces of lime juice into a cocktail shaker. Give it your best shaking, and then strain the mixture into a highball glass filled with ice. Finish the drink off by topping the glass with 5 ounces of Q Mixers Hibiscus Ginger Beer, and garnishing with an orange peel. All that's left is to raise your glass and enjoy.
For even more inspiring cocktail mixers, check out qmixers.com. To get more from the hilarious Joel McHale, catch the new series "Crime Scene Kitchen," starting May 26 on Fox.