Aldi Shoppers Are Loving These Cheesy Animal Crackers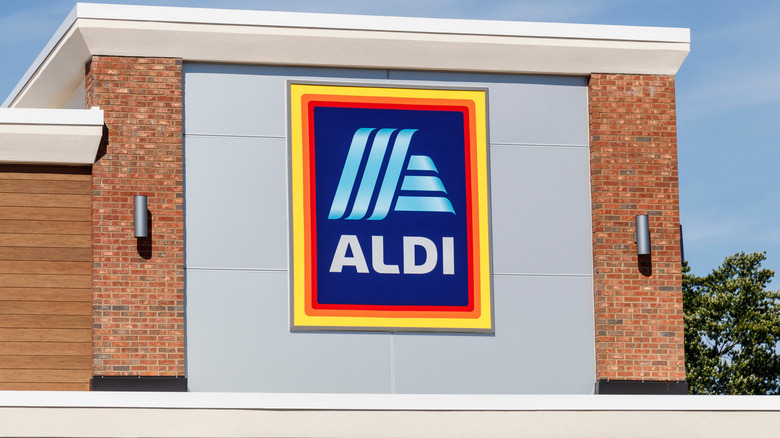 Shutterstock
No one can argue that Goldfish crackers have some serious selling power. According to Fast Company, Pepperidge Farm started making these after acquiring a mold from a German bakery after World War II that cut bread dough into fish pieces, but truly took the world by storm with the cracker's "Snack that smiles back" ad slogan in 1977. The cracker grew in size and popularity and has spawned a ton of copycat snacks that look to take on the serious flavor packed into each cheesy goldfish. Aldi has now stepped into the ring to challenge Goldfish with their own animal-shaped cheese-flavored snack cracker, and it has people talking.
Instagram user @aldifavoritefinds found the new snack cracker on one of their latest grocery runs and couldn't resist picking up a bag. They posted a picture of the treat, alongside the caption "Do you love the Aldi Penguin crackers? These new turtle crackers (cheddar flavor) taste just like the penguins but come in a HUGE box which is so much nicer than the tiny bag of the penguins. I have four kids and one bag of penguins is almost not enough to split four ways. My kids were with me at Aldi when we found this big box of Turtles yesterday and they were so excited! It is $3.49 and worth it! Swipe the photos to see other Aldi brand cheese crackers. Which crackers do your kids enjoy? Do your kids like the penguins more than name brand goldfish? Mine do!"
A snack that doesn't need to smile back
Fans can't get enough of these sea turtle-themed crackers. The post has raked in over 1,000 likes and a ton of glowing comments. Aldi shoppers poured in and shared their thoughts on the new product, which ranged from "I LOVE the penguins... this is exciting haha," all the way to "Why have I never seen these penguin crackers??? Get my kid off those expensive... goldfish." If you have searched high and low for a snack that can replace goldfish, you might just have to add these crackers to your next Aldi shopping list.
If these undersea-themed treats seem tempting, make sure to get a move on. With a look and flavors like this, these new products should fly off shelves. Don't get left in the dust on this deal and make sure to try out these snack crackers while you can. With a bit of luck, you might just find a snack that can replace Goldfish in your pantry.