Sam's Club Has Good News For Fans Of Its Free Samples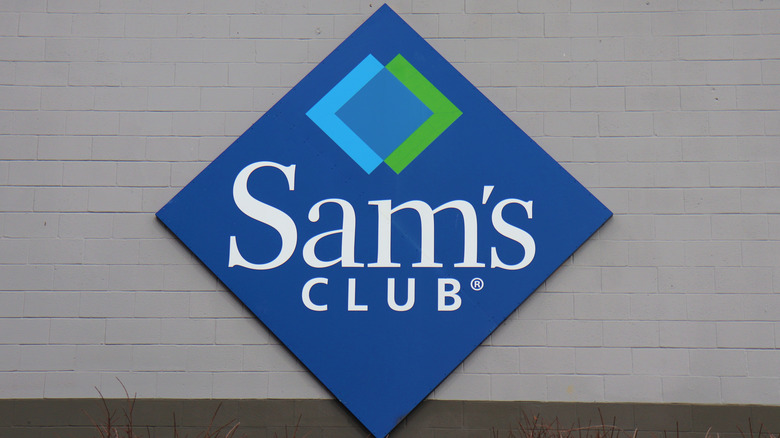 Shutterstock
For more than 35 years, Sam's Club shoppers have been going for the free samples and staying for the warehouses full of well-priced groceries, prescriptions, technology, mattresses, and other home goods (via Sam's Club). However, like pretty much everything else in our lives that we once enjoyed but took for granted prior to COVID-19, Sam's Club's beloved sampling program was forced to take a time-out in response to public health and safety concerns. Sam's Club, which is owned and operated by Walmart, paused the program in March 2020 out of concern for the health and safety of members and associates during COVID-19. Today, however, Sam's Club announced in a press release the good news that it is bringing free samples back to its clubs, nationwide. 
Although COVID-19 has not yet been eradicated (and, like influenza, may never be completely "gone," via Nature), "as customers and associates across the country continue to get vaccinated against COVID-19, there is a growing optimism that, as a country, we may soon be able to turn the page on what has been a very challenging time," Sam's Club's parent company, Walmart, noted in another press release issued today. Here's what that means for all you fans of Sam's Club's free samples.
Free samples and more are now available at a Sam's Club near you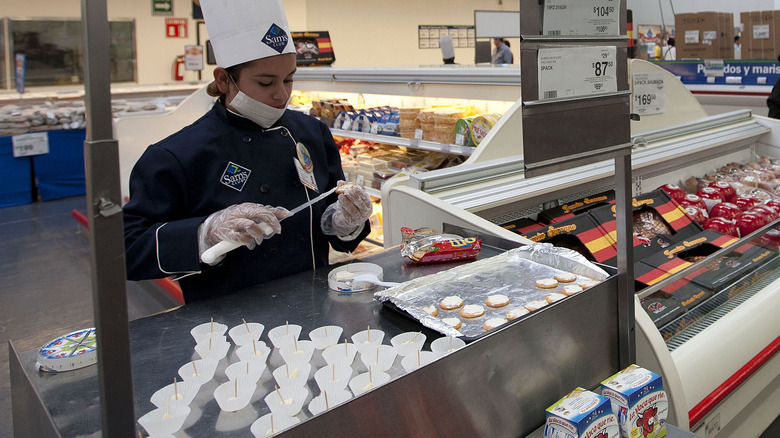 Bloomberg/Getty Images
On June 1, 2021, Sam's Club officially announced the return of its sampling program, according to a press release. In doing so, Sam's Club is finally joining Costco, which brought back free samples in April. Concurrently, Sam's Club is also relaunching its demo program, Taste & Tips, which allows members to sample food and review products when they visit the club, according to the company. Like Costco's samples, Sam's Club's Taste & Tips will relaunch, initially, on a limited basis. For the time being, "Taste & Tips will take place on the weekends and in limited quantities, using new safety measures, such as sealed samples." 
"Over the past year, our members' shopping behaviors have evolved," Megan Crozier, Chief Merchandising Officer at Sam's Club, explained. "Today, more than ever, members want to do more than just shop when they come to our clubs — they want to have an experience." Accordingly, in addition to the return of Taste & Tips, Sam's Club is launching several immersive sampling experiences.
Here are a few other ways Sam's Club is making up for lost "free samples" time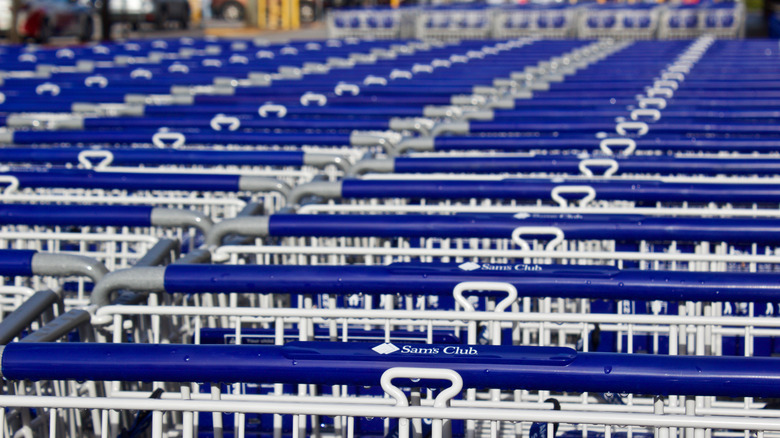 Shutterstock
After temporarily suspending its free samples program for what turned out to be well over a year, Sam's Club has brought back its Taste & Tips program, which allows members, among other things, to review what they sample when they visit one of Sam's more than 600 clubs throughout the U.S. alone. In addition, Sam's Club's Chief Merchandising Officer, Megan Crozier, stated that the company is also testing "new ways to sample items," according to a press release. These may include possible "roaming events that bring sampling directly to members as they checkout, visit the member services desk, or use Sam's Club Curbside Pickup."
In addition, Sam's Club is rolling out its Member's Mark Summer Eats Food Truck, which will tour the central states over the summer, giving members an opportunity to check out its Member's Mark private label line of foods. In other words, thanks to of-the-moment innovation, it looks as if fans of Sam's Club's free samples soon won't even have to walk into a Sam's Club warehouse to get a taste of what's cooking.