The Simple Gift Ree Drummond Gives Ladd For Father's Day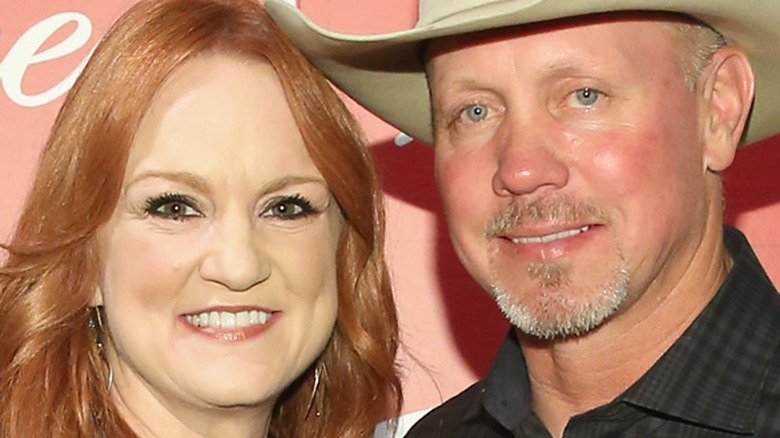 Monica Schipper/Getty Images
Shoot, you didn't know Father's Day is in three weeks? Last-minute gift givers, breathe. If the perfect present for Dad is on backorder or you just won't be able to get to the mall before the holiday, it's not too late to take a cue from Ree Drummond. The Pioneer Woman has been married to her husband, Ladd, for 24 years and has learned what makes his heart feel the fullest on the third Sunday of June: A celebratory meal (via The Pioneer Woman blog).
"He honestly would rather have a plate of delicious food than any material possession in the world," Drummond said in a Pioneer Woman blog post. "It makes it kinda easy!" Instead of browsing the internet for the best wallet or pair of boots, Drummond dreams up special-occasion twists on Ladd's favorite foods, like steak and hearty sides. There's no waiting for shipping or wrapping of gifts — just heating up a grill pan, turning on the oven, and sharing a meal with the kids and a happy Ladd.
Here's what Ree Drummond might cook on Father's Day this year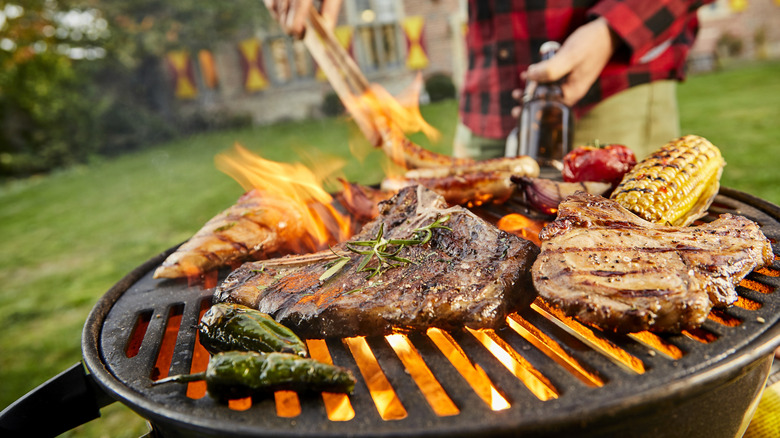 Shutterstock
The Pioneer Woman blog post closes with Drummond's proposals for a three-course Father's Day meal. Start with her Ranch chopped salad — a bed crispy iceberg lettuce tossed in a creamy buttermilk dressing. Smoky bacon adds crunch, cheddar cheese lends richness, and a scattering of chopped parsley, scallions, and cherry tomatoes make things refreshing. Ladd must like bacon because Drummond's other side-dish idea is bacon-wrapped corn on the cob, which is brushed with spicy honey and cooked cleanly in the oven.
The headliner is Drummond's Cajun T-bone steaks, seasoned with salt, black pepper, paprika, garlic powder, and cayenne. There are no fancy tricks: Just rub the steaks with the seasoning and let them sit out for an hour, then cook them on an oiled grill pan until medium rare. Let rest for 10 minutes before slicing, feast, and leave room for dessert: Blissfully messy chocolate peanut butter ice cream sandwiches. Drummond's recipe calls for homemade cookies, but Dad might not notice if you cheat.