Trader Joe's New Spinach And Cauliflower Lasagna Is Turning Heads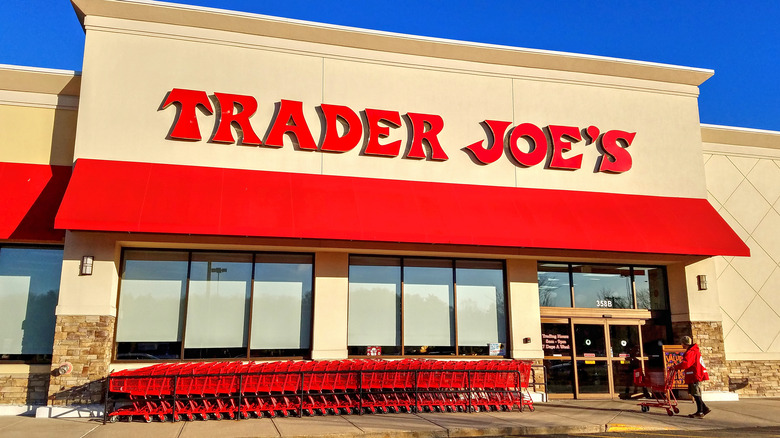 Shutterstock
If you haven't perused the frozen section of Trader Joe's in a while, then you might have missed the many cauliflower products the beloved budget-friendly store has added over recent months. But for those who love getting a dose of veggies with their meal, these new products might already be staples. Apart from Trader Joe's cauliflower rice and cauliflower pizzas, there is now a cauliflower lasagna option, and shoppers definitely have thoughts on it.
The new spinach and cauliflower lasagna was first spotted on June 3 by @traderjoeslist. After the Trader Joe's fan Instagram account shared a photo, the post received more than 9,000 likes in less than a day. The caption read, "NEW SPINACH & CAULIFLOWER LASAGNA. The things I would do for this if it was only gluten-free! I am currently in a lasagna-y, cheese mood and this looks like the perfect option to fill that! I also like that it's not too heavy with only 310 calories per serving! Knowing me, I'd definitely add bomba sauce to it because why not?!"
Apart from its calorie count, the pre-made lasagna has 35 grams of carbs, 3 grams of fiber, and 18 grams of protein. It also packs 660 milligrams of sodium, 10 grams of fat, and 8 grams of sugar. Though the fast meal is a great option for vegetarians, vegans and gluten-free folks are a little disappointed they can't partake in trying it.
This is what customers have to say about the new lasagna
While there were plenty of satisfied commenters, one Trader Joe's shopper wrote, "Wish they did a gluten-free dairy-free version with vegan cheese." Other people were also disappointed, but for different reasons. One person simply said, "I miss the original spinach lasagna they discontinued but I guess I'll try this." It seemed many have a misconception about the inclusion of cauliflower though.
Based on the post's comments, it appears that many fans expected the lasagna to be more of a low-carb option because it is cauliflower lasagna. However, this is a total misunderstanding of cauliflower products. Just because it includes cauliflower does not mean it isn't made with some flour added in, too. That's why it isn't gluten-free either. This is true of many cauliflower products apart from this one specifically, so you'll always need to read the label for nutritional facts if you want a quick and easy low-carb meal (via 4Q Method).