The True Story Behind This Emotional MasterChef: Legends Tribute
"Masterchef Junior" has appealed to a plethora of TV viewers since its inception in 2013. Led by culinary icons such as Gordon Ramsay, Aarón Sanchez, and Joe Bastianich, the show gives young chefs a chance to showcase their skills in the kitchen. One of the most touching stories from the show was that of former participant Ben Watkins, a talented 11-year-old from Chicago. 
As the BBC reports, Watkins learned to pick up cooking at his dad's barbecue eatery. The enterprising boy also made some money on the side by making cookies, brownies, and banana bread for customers. For him, his mom was his greatest inspiration. He said, "My mom taught me everything she knew. Or I just picked it up by watching her." 
Life wasn't easy for Watkins, though. He lost his parents in an unexpected tragedy a year before he made his TV debut on "Masterchef Junior." His dad shot his mother before shooting himself. His grandmom and uncle looked after Watkins. When he appeared as a contestant on "Masterchef Junior," TV viewers couldn't help but admire his talent. They were also really touched by Watkins' powerful story.
The show paid tribute to Watkins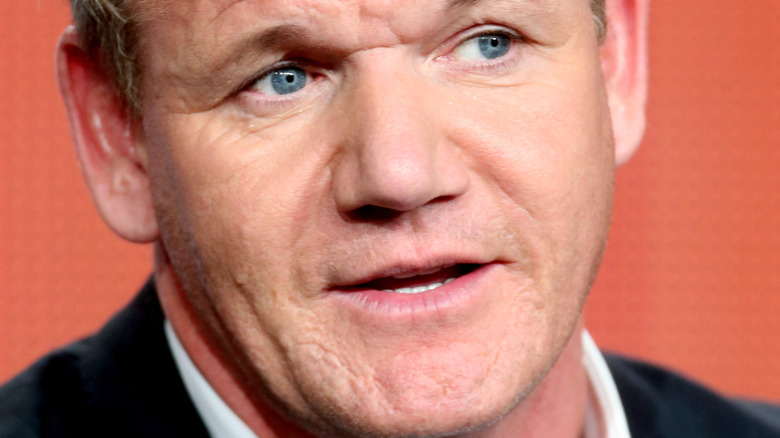 Frederick M. Brown/Getty Images
While Ben Watkins didn't emerge as the winner on "Masterchef: Junior," he had a strong impact on the judges and viewers alike with his talent and determination, per the BBC. A couple of years later, after he celebrated his 13th birthday, Watkins was diagnosed with a type of cancer called angiomatoid fibrous histiocytoma which is an extremely rare condition. The disease took his life in 2020. He was 14 years old.
Watkins' "Masterchef Junior" family set aside some time to remember him in the show's latest season, "Masterchef: Legends." According to Cinema Blend, the show's premiere episode honored Watkins in its final minutes. Last year, the "Masterchef" team had come up with a powerful video to help gather funds for Watkins' treatment.
After Watkins' death, Gordon Ramsay had posted a touching message for him that read, "We lost a Master of the @MasterChefJrFOX kitchen today. Ben you were an incredibly talented home cook and even stronger young man." He wrote that Watkins went through a lot of difficulties early on in life but he never gave up. Watkins' family echoed Ramsay's sentiment in their Facebook statement, saying that he was always resilient and was moved by the sheer amount of love he received from his fans after his diagnosis.