The Biden Administration Just Teamed Up With Anheuser-Busch To Promise Free Beer. Here's Why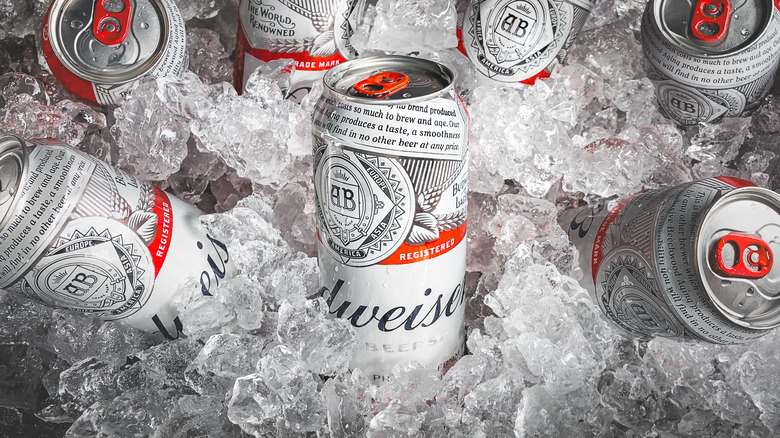 Shutterstock
If you enjoy sipping on beer and are particularly thrilled at the prospect of a free pint or two, you'll want to sit up and take notice of this update. As reported by CNN, the Biden administration has exciting news in store for Americans. President Joe Biden recently spoke about the importance of getting as many Americans vaccinated as possible and said that his administration's current goal is to get around 70% of the population vaccinated by early July with at least one shot. 
The president said that achieving this goal would have to be a collaborative effort between the government, members of the public, and the private sector. He also spoke about the prospect of a better summer than the last, talking about what has changed this year. "A summer of freedom, a summer of joy, a summer of get-togethers and celebrations. An all-American summer that this country deserves after a long, long dark winter that we've all endured," he said.
Here's the big news — The Biden administration has teamed up with Anheuser-Busch for a "National Month of Action" in a bid to encourage more Americans to get vaccinated and protect themselves against coronavirus. Interestingly, Anheuser-Busch has major plans in place that it hopes to execute if America manages to reach its vaccine goals by July. (Hint: the plans involve lots of beer.)
You might gain access to free beer soon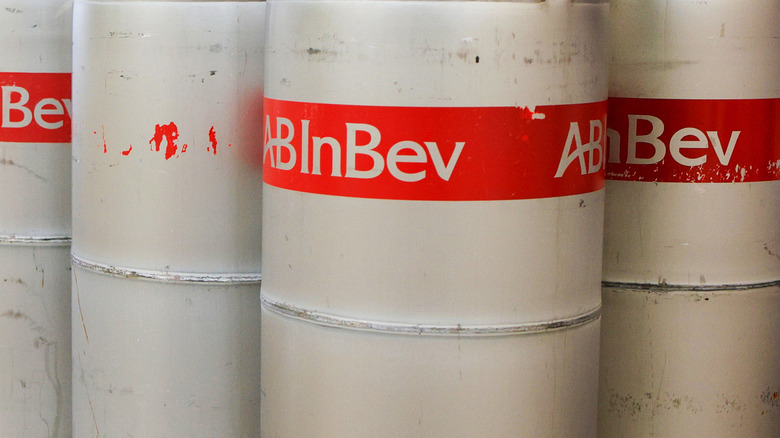 Bloomberg/Getty Images
According to Food & Wine, the Biden administration aims to make vaccines as accessible as possible (and appealing) to the public. Some of the initiatives include keeping pharmacies open late every Friday night so that more people can drop by for a shot after wrapping up work, as well as free childcare options to parents getting vaccinated or recuperating from their shot. 
Also, Anheuser-Busch has released a statement, expressing its full support for the vaccination campaign. "As we look ahead to brighter days with renewed optimism, we are proud to work alongside the White House to make a meaningful impact for our country, our communities and our consumers," Anheuser-Busch CEO Michel Doukeris said. The company has promised to treat every American of legal drinking age to free beer if the country reaches its target by the Fourth of July. Biden acknowledged this, and said, "That's right. Get a shot and have a beer. Free beer for everyone 21 years or over to celebrate the independence from the virus." We'll drink to that!