The Truth About Terry Matthews From BBQ Brawl Season 2
On the website of the BBQ Daddy, the title under which Terry Matthews operates, there's an announcement that the chef will return to Food Network for the 2nd season of "BBQ Brawl," which will premiere on June 14 at 9 p.m.
Outside of this triumphant return to Food Network, Terry Matthews runs a catering service in Phoenix, Arizona called QFire, which offers BBQ menus for your special occasions. Based on the reviews from the wedding prep site The Knot and WeddingWire, it's clear that chef Matthews' company enjoys plenty of commercial success.
Such a return and such reviews indicate the rapid success Matthews has enjoyed since deciding to devote his career to BBQ in 2011. As 23ABC News reported, the moment that inspired Matthews to switch gears was when he, at the time a sales representative in Phoenix, cooked for the company barbecue and got a rave review. In 2016, when that piece first came out, he had already served 1,000 events and had been invited for his first Food Network competition.
Here is where have you seen Terry Matthews before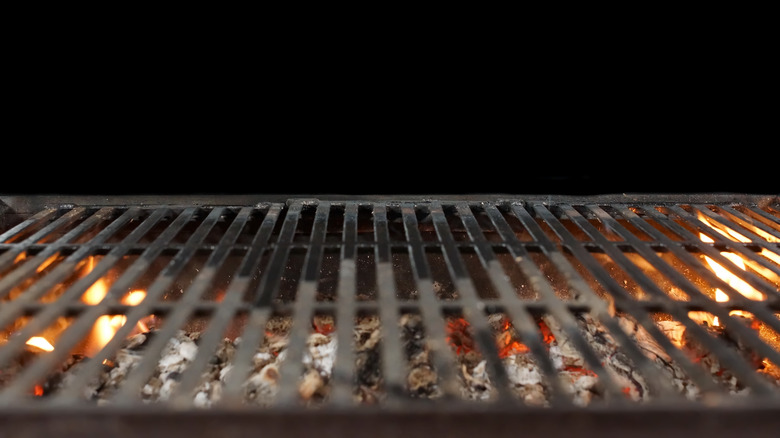 Shutterstock
The "return" means that Terry Matthews has previously appeared on Food Network. So, some readers may be wondering where they've seen him before. The following will contain spoilers for "Cutthroat Kitchen."
The first time he appeared on Food Network, chef Matthews competed on "Cutthroat Kitchen." The specific episode was License to Grill, the 5th episode of Season 12, per Food Network. This, Matthews won, as reported by 23ABC News. Then, he returned for the "Camp Cutthroat 2: Alton's Revenge" episode Heat Two, Big Foot Loose, which he also won (via Food Network). 
"BBQ Brawl," however, seems to be the first time Terry Matthews will compete on a Food Network show that won't involve one of Alton Brown's challenges. It will be an exclusively barbecue-based competition, which is good news for Matthews, who built his BBQ business from the ground up within the span of five years. He seems more than capable of handling the fire with the rest of them.