Everything You Need To Know About The New Season Of BBQ Brawl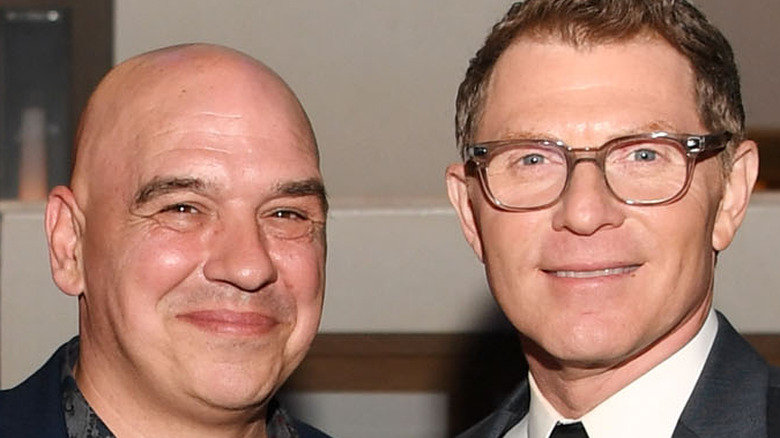 Denise Truscello/Getty Images
Anyone who loves learning the ins and outs of barbecuing needs to watch a few episodes of "BBQ Brawl." The Food Network show, which pits teams and pitmasters led by Michael Symon and Bobby Flay against each other, came down to a massive head-to-head in the last season (via Foodsided). This show built on a friendly food rivalry returns with a brand new season and you should expect some new challenges that have the potential to keep viewers on the edge of their seats.
According to a press release sent to Mashed, Flay and Symon return to this new season of "BBQ Brawl" starting on June 14 at 9 p.m. ET. For the first 90-minute special episode, Flay and Symon will be joined by Food Network's Eddie Jackson as a third judge, as each personality leads new teams of BBQ enthusiasts in collaborative challenges over 10 episodes. The 12 contestants duke it out at Austin, Texas' Star Hill Ranch and take on challenges that not only test their individual skills but gauge how well they work as a team. Each week, a panel of celebrity judges, featuring the likes of barbecue legend Rodney Scott, chef Brooke Williamson, and lifestyle personality Carson Kressley among others, decide which team performed the worst and oust the weakest competitor, one at a time.
Big payoffs for big flavors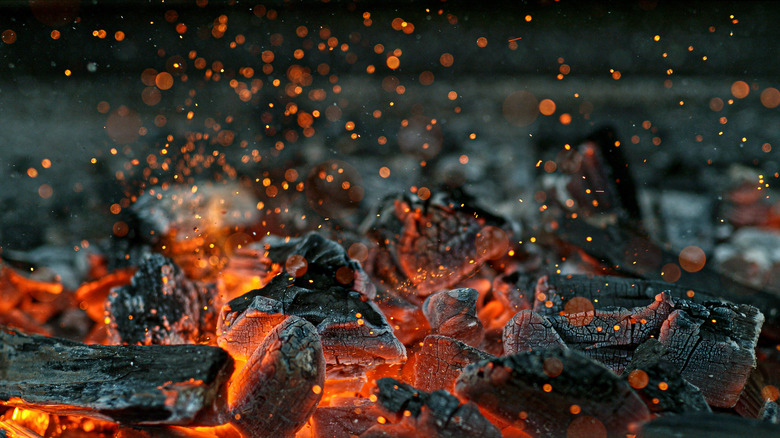 Shutterstock
The winner of the season won't walk away empty-handed. According to the statement, the champion not only gets bragging rights and the title of "Master of 'Cue," but they also get to appear across Food Network's digital platforms for a year as the official BBQ expert, dispensing grilling tips and tricks to anyone looking for guidance.
But the title won't come easy. The competitors must partake in activities like bringing loved ones together around the grill to celebrate their favorite sports teams, having to fish for their protein and prove they can handle grilling seafood, and a head-to-head final challenge where the last team members join forces with their captains to face the ultimate BBQ menu. The double-episode finale lands on Monday, August 9 at 9 p.m. ET, so make sure to mark your calendar early.
If you call yourself a barbecue fanatic, you can't miss out on this ultimate championship of grilled meat. Make sure to tune in, as these top chefs and new talent guarantee to get you excited about breaking out the grill.