Khloé Kardashian's Water Bottle Controversy Explained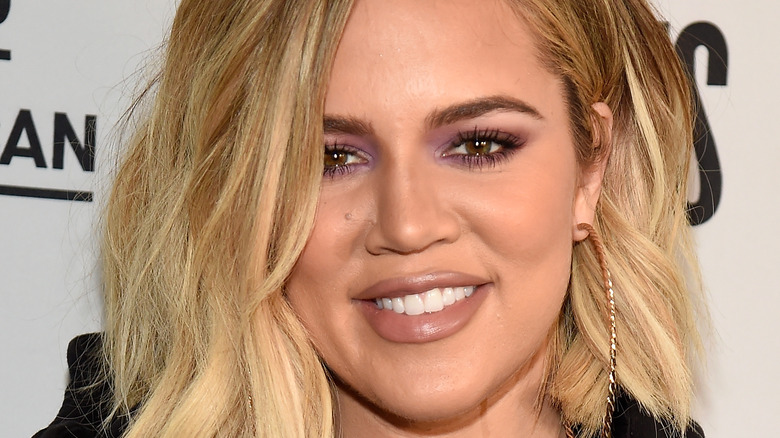 Kevin Mazur/Getty Images
We may receive a commission on purchases made from links.
Ready for chapter one? It all started with Khloé Kardashian's quest to keep hydrated, not with cocktails (her favorite of which, per People, is the mango-infused "Sudden Hangover") but with water. Turns out that to keep hydrated throughout the day, Kardashian uses a one-gallon giant, reusable water bottle. According to one of the influencer's recent, much-buzzed-about Instagram stories, she bought it on Amazon (via Real Homes). It's colorful, motivational, and with measurements labeled according to suggested hour markers, encourages you to spread out your daily recommended water consumption efficiently. Use it, and you'll start hydrating at 7 a.m. and stop hydrating at 9 p.m., at which point your bottle will tell you, "you did it!" As one, five-star Amazon review observed, it's "just like a traditional water bottle, but bigger." Plus, Khloé Kardashian is a fan.
Here comes chapter two. Khloé Kardashian was super excited that people are into her bottle ... but also bummed. "I see people taking [plastic] water bottles, and they're just pouring it into the gallon-sized reusable plastic bottles so they can consume their water for the day," she chided over an Instagram story (via The Cut). "That defeats the purpose because those water bottles are just gonna go in a landfill somewhere and potentially cause pollution and we're trying to limit our single-usage [sic] of plastics." No one is denying that Kardashian has a point. The overriding question here is: is Khloé Kardashian truly qualified to make it? In chapter three, we explore.
Khloé Kardashian isn't a Greta Thunberg. Can she still call people out over single-use water bottles?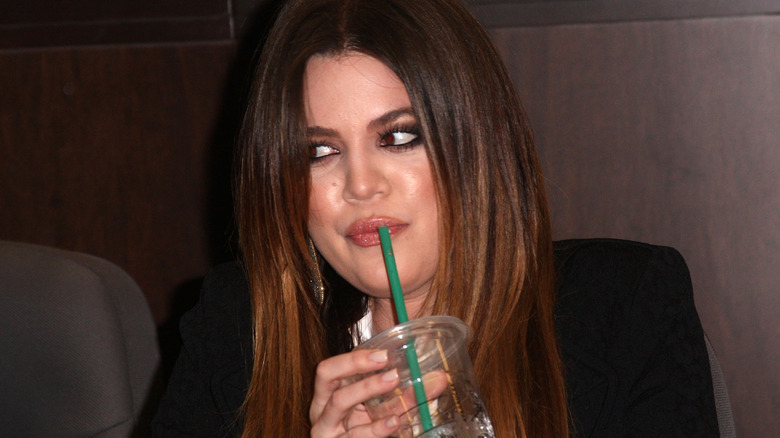 Frederick M. Brown/Getty Images
You're now reading chapter three. A lot of social media users have strong opinions about Khloé Kardashian suggesting that people stop using single-use plastic water bottles. To hand the mic to one, flustered Twitter user: "NOT Khloe Kardashian lecturing me about single use plastic when she literally owns at least 11 cars and throws Gatsby gatherings every weekend with a minimum of 4,000 balloons" (via Twitter). "How much energy does it take to power her huge mansion? How much of that is renewable? How many times does she fly in her private jet?" asked another via tweet.
This is the fourth and final chapter of Khloé Kardashian's water bottle controversy, explained. Kardashian thinks that all the fuss is due to a "slow news day" (via Twitter). In no less than six tweets, Kardashian explained that she knows she's not close to being a Greta Thunberg, she recognizes "how much more I have to learn" and "I mean the drama over water LOL I'll keep my jug of water to myself moving forward" (via Twitter).
Just Jared reports that Kardashian and her water bottle opinions soon began to trend. For what it's worth, thanks to the Khloé Kardashian water bottle controversy, the Twitterverse has now engaged in a very lively debate over single-use plastic water bottles.