Read This If You Recently Bought Any Clio Desserts From Costco
Clio Snacks, which makes a popular line of frozen treats that are distributed at Costco, among other retail outlets, has voluntarily issued a Class II recall of three of its products, according to a notice from "The Clio Team" dated June 7, which was subsequently posted on Costco's website. A "Class II recall" refers to a situation where a product subject to recall has only a remote possibility of causing serious consequences, although it may cause "temporary or medically reversible adverse health consequences" according to the FDA.
The issue that led to the Clio Snacks recall was the concern that these products may contain "very small metallic fragments from a piece of production equipment/machinery." So far, it appears that no one has been injured as a result of consuming these products, and the recall is being conducted out of "an abundance of caution." The company stated that the issue has been addressed. However, if you have recently purchased any Clio desserts from Costco or another retailer, here's everything you need to know about the recall.
Here are the Clio desserts that have been recalled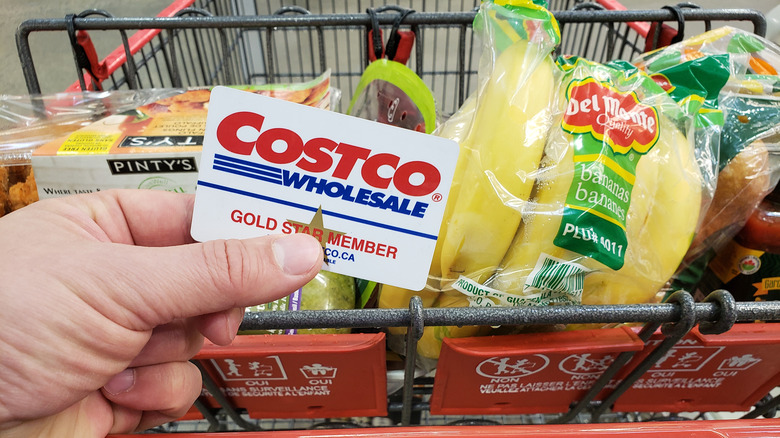 Shutterstock
The Clio desserts sold at Costco subject to recall are as follows: First, there is Mixed Berry & Peach yogurt bars – No Added Sugar. The ones subject to recall were sold in 16-count boxes marked with an expiration date between 2/14/2021 and 7/11/2021. Then there is Vanilla & Strawberry Minis. The ones subject to recall were sold in 24-count boxes marked with an expiration date between 2/21/2021 and 7/4/2021. Finally, there is Vanilla & Strawberry Greek yogurt bars, sold in 16-count boxes that were marked with expiration dates that have already come to pass (ranging from 2/14/2021 to 5/9/2021) (via notice from Clio).
If you have any of these, you're advised to dispose of them, and Clio will reimburse you with a print-at-home or physical coupon; simply contact info@cliosnacks.com with proof of purchase. "Our team remains in close communications with the FDA and has taken proactive measures in remedying this situation. We are working with our trusted retail partners to implement the recall and remove the affected lots from shelf," Clio added. 
This Costco recall is actually an extension of an earlier recall issued in May, with regard to two flavors of Clio's Greek yogurt snacks sold at Wegman's and Big Y (via Wegman's, Big Y). The company informed Mashed it was working with the FDA, and decided to expand the recall to include these Costco products in "an abundance of caution."