You Won't See This Appliance In The Kitchen At Johnny Rockets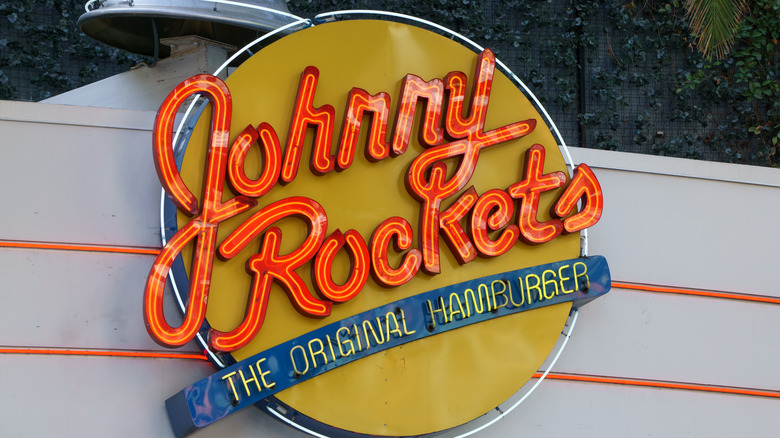 Shutterstock
Nostalgia is a big part of the Johnny Rockets brand. Since its inception in 1986, the chain has billed itself as a '50s-diner-inspired sit-down restaurant –– and that's more or less the label it goes by to this day, per FAT Brands. True to its historical model, a typical Johnny Rockets features an open kitchen, cooked-to-order dining, and plenty of old-timey hospitality (including dancing and singing waitstaff).
That was, until recently. The chain made waves back in 2016 when it announced it would be dialing back its 1950s-aesthetic in favor of a more streamlined, fast-casual look, stripping away things like jukeboxes and the musical waitstaff. It then appeared to reverse this decision in 2020, when it was acquired by FAT Brands whose leadership indicated interest in restoring Johnny Rockets's vintage vibe, as reported by Eat This, Not That!
Amidst all of the change, one thing has remained consistent at Johnny Rockets: the freshness and quality of its food. The chain may still be figuring out where it fits in the fast-casual landscape, but as it hones its brand, it has also zeroed in on two qualities that have always defined its restaurants: "Fresh Never Frozen" hamburger beef and "cooked-to-order" service.
Johnny Rockets is microwave-free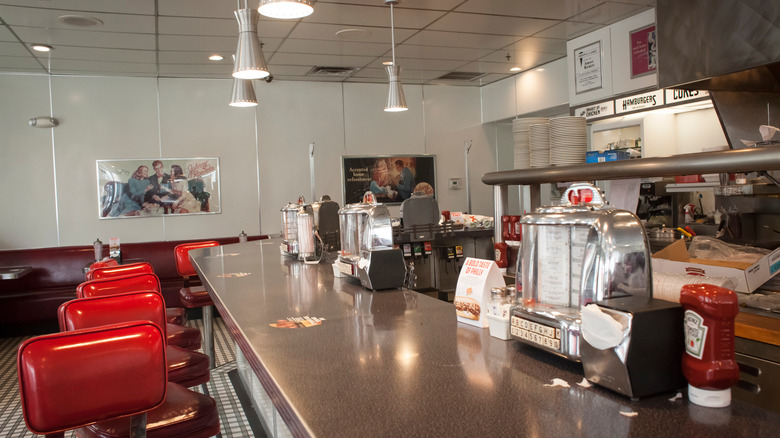 Shutterstock
What does that mean in practice? No microwaves. Johnny Rockets prides itself on the fact that 100% of the cooking of its beef patties happens on site. Hungry for an angus beef burger, but leery of getting served rubbery, over-cooked beef? Johnny Rockets does not use precooked patties reheated in a microwave, but serves all of its food "fresh from the griddle," according to former CEO George Michel. "That's why our kitchens are open kitchens," Michel revealed in a press release. "It's not like we have microwaves. It's not like we have holding equipment to heat chicken and meat."
The chain's nonuse of microwaves came to light partly by mistake. In 2019, food blog Vegetarian Resource Group reached out to Johnny Rockets to inquire about the company's standard practices around preparation of vegetarian burgers, wondering if customers could request their patties be heated in microwaves rather than on grills, to avoid contact with meat. "Unfortunately our restaurants are not equipped with microwaves," responded Chris Heaton, Franchise Operations Director. Bad news for vegans, but music to the ears of just about everyone else.