Everything You Need To Know About The Pioneer Woman's New Cookbook Super Easy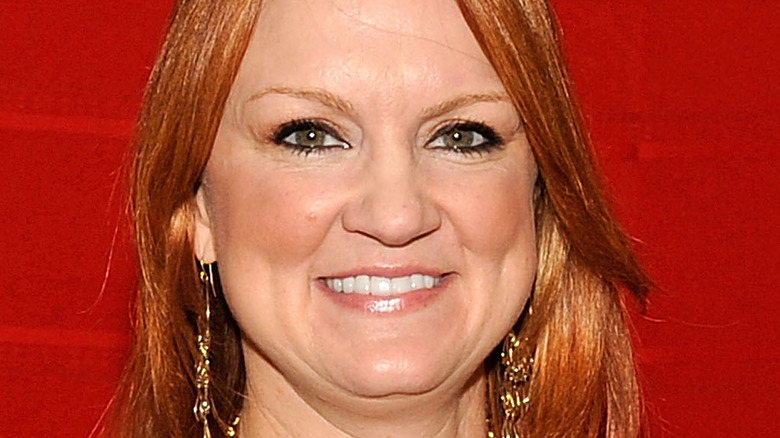 Bobby Bank/Getty Images
No one makes cooking as much fun as the Pioneer Woman. Anyone who loves Ree Drummond and her signature cooking style is probably keen to master some of her standards, like Chicken-Fried Steak with Gravy, Knock-You-Naked Brownies, and Perfect Potatoes au Gratin (via Food Network). If you just can't get enough of Drummond's cooking, you have to keep your eyes open for her upcoming cookbook, "Super Easy!"
In a recent Instagram post, Drummon teased the release of her new cookbook and posted the cover alongside the caption, "I just dotted the last 'i' and crossed the last 't' of my new cookbook, and it's now officially available for pre-order! Here's a sneak peek at some of the (seriously super easy!) recipes inside. I had a blast making this cookbook! It reflects my current low-stress cooking life... Soooo excited for October!" The post went on to detail a slew of delicious recipes that ranged from cakes to sandwiches, and even what looked like a hearty meatloaf.
The Pioneer Woman is focused on easy meals for the whole family
Ree Drummond laid out even more details on her personal site. According to The Pioneer Woman blog, each recipe features a beautiful photo that spans a whole page with accompanying instructions. The book should hit stores on October 19, so mark your calendars. You can expect "The Pioneer Woman Cooks: Super Easy!" to include several takes on pizza, fried shrimp, omelets in a mug, various homestyle noodles, frozen tot meals, and so much more. Drummond wrote that the inspiration for this book was being in lockdown with her family during 2020 and leaning towards simple recipes. The cookbook will even include "Shortcut Superhero" ingredients for the time-crunched cook looking to spend more quality time with the family.
If you can't hold back your excitement and absolutely need this new collection of recipes in your life, you can start pre-ordering the book. While you can't place a pre-order directly through Drummond's website, you can check out Walmart, Barnes & Noble, Books A Million, and Amazon to claim your eventual copy.
If you need some more Pioneer Woman in your life, make sure to get on board and pre-order your copy of this recipe book that guarantees to get you in the mood to cook. With a ton of down-home favorites, you can't go wrong with any of the comforting recipes locked away in the book.