This Hot Ones Contestant Couldn't Make It Past Wing 8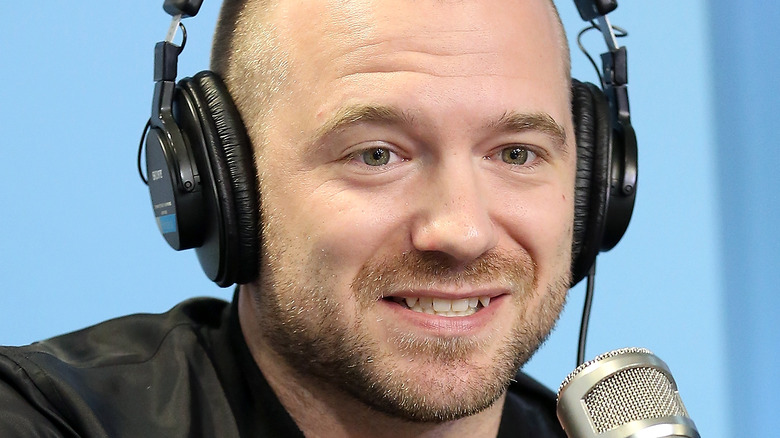 Monica Schipper/Getty Images
First We Feast's YouTube phenomenon "Hot Ones" has officially claimed another celebrity for its infamous "Hall of Shame." 
Since 2015, countless A-listers have sat down across from host Sean Evans for an anything but typical interview. Sure, chatter about their careers, projects, and inspirations might be on the table, just as it would be for any talk show, but also on the table (literally, in this case) are 10 chicken wings in progressively hotter sauces. As one might imagine, it becomes more and more difficult to talk about, say, directors you love working with when your tongue is on fire, your nose is running, and your ears are ringing.
"Hot Ones" does not take it easy on its guests. The wings are carefully doused to make sure not one bite is forgiving, according to The Verge. Sauces climb up the Scoville scale, with the last sauce, a "Hot Ones" original called The Last Dab XXX (that's available for sale at the Heatonist), clocking in at an insane 3 million Scoville units. 
Most of the celebrity guests valiantly finish the 10-wing challenge, though not without presumably a lot of pain and sometimes, more definitive consequences, like when Chrissy Teigen had to seek medical attention after her episode. There is, however, a "Hall of Shame" for celebrities who duck out early, like DJ Khaled and his shameful three wings, along with Taraji P. Henson, Shaquille O'Neal, Jim Gaffigan, Tyra Banks, and Ricky Gervais (via Ranker). As of June 10, 2021, another star has joined this list: Quavo.
Quavo only made it to wing No. 8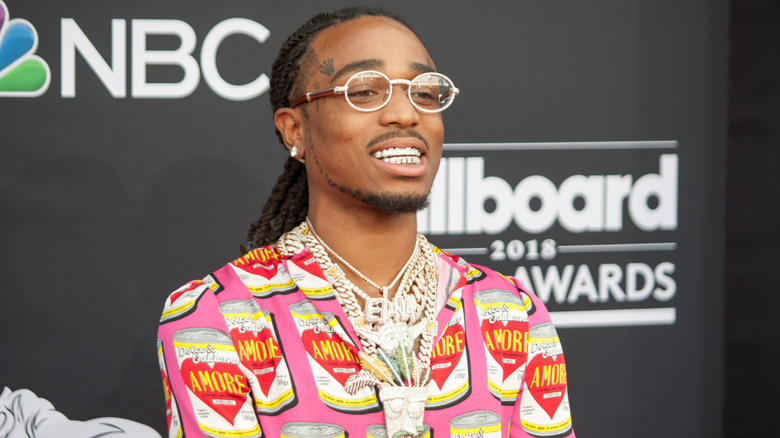 Shutterstock
Quavo is a rapper, songwriter, record producer, and one third of the group Migos, writes Complex. He's currently promoting the latest single from Migos, "Straightenin," and the group's fourth album, "Culture III," which drops June 11. Thirty seconds to plug your latest work, however, is a prize for "Hot Ones" guests who make it through all ten wings. Sadly for Quavo, the rapper could not stand the heat.
"Hot Ones" fans are well acquainted with the eighth wing, aka "Da Bomb." This hot sauce packs a punch at 135,600 Scoville Units. After gamely suffering his way through the first seven wings and managing to discuss how Migos formed, as well as his appreciation for Jeff Goldblum's flair, Quavo gears up for Da Bomb, takes a bite, winces, and spits it out. "That's the last one, y'all," he says, tapping out (per "Hot Ones" on YouTube). "It's a weird show, I know," offers Sean Evans as his guest deals with the lingering burn. 
Lest anyone think Quavo's effort is anything but admirable, we would like to proposition the challenge of doing your own "Hot Ones" gauntlet at home, which you can indeed do with "Hot Ones" sauces from Heatonist. Once you experience the Scovilles, you will probably think Quavo did a pretty good job.