Everything You Need To Know About Money Hungry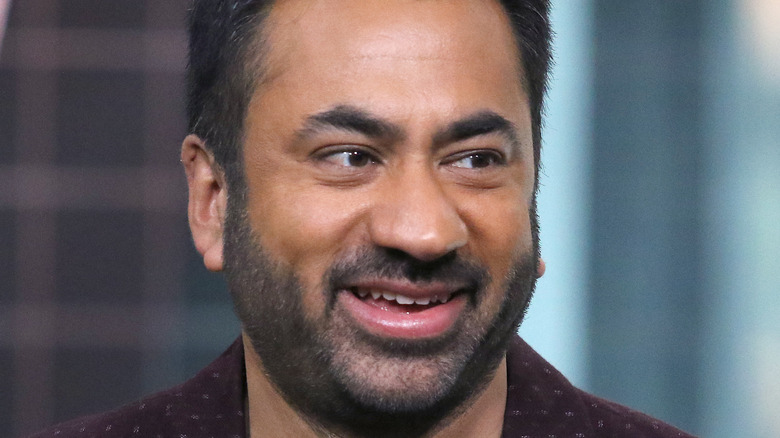 Jim Spellman/Getty Images
Do you have the palate to out-taste the competition? If you can tell the difference between Camembert and Brie, for example, then you might be the perfect contestant for the new Food Network show "Money Hungry." If Velveeta tastes exactly like cheddar cheese to you, you can maybe skip the application.
"Money Hungry" pits chefs, restaurant critics, cookbook authors, and even home cooks against each other in a series of tasting challenges in pursuit of a $50,000 prize, according to FN Dish. The show premieres on Food Network at 10 p.m. on Sunday, July 25, then airs at 10 p.m. on Tuesdays, starting July 27. The show's host is Kal Penn, who will be familiar to fans of the Harold and Kumar movie franchise. Penn played Kumar in "Harold & Kumar Go to White Castle" and its two sequels, per IMDb. Penn was also a regular on the Fox drama "House" and appeared in the sitcoms "How I Met Your Mother," "New Girl," and "The Big Bang Theory."
Now we can add Food Network host to Penn's résumé. His familiarity with White Castle must have scored him some points. "I am obsessed with the ways in which food tells stories, so hosting 'Money Hungry' is a lot of fun," Penn told FN Dish.
The tasting challenges will get increasingly difficult on 'Money Hungry'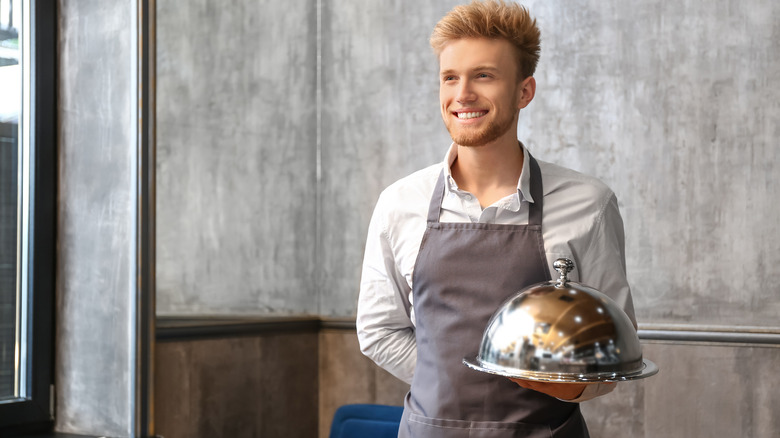 Shutterstock
The Food Network show "Money Hungry" is brand new, so we'll all find out together just how the show works, starting July 25. Food Network's blog FN Dish tells us the cloche will be removed from certain mystery dishes as contestants start a 60-second, rapid-fire round of taste tests. (If you ever wondered what those fancy, bell-shaped covers for dishes were called, now you know.) Tasters will then proceed to the main-course round and eventually to the final tasting. With each new challenge, the degree of difficulty increases. If competitors get stuck, each episode will have two panelists that can provide "flavor favors" or lifelines to those in the running. "The culinary knowledge and amazing palates of the competitors was so impressive," host Kal Penn said. "I learned a lot and am excited for viewers to see all the action."
If you're thinking Food Network and some of its sister channels are churning out a lot of new content these days, you'd be right. Deadline reports that the Discovery family of networks are producing 400 hours of food-related programming for cable TV and the Discovery+ streaming service. That includes more than 30 new series and over 25 returning series in the second half of 2021.