This Is The One Cookbook Elizabeth Olsen Thinks Everyone Should Own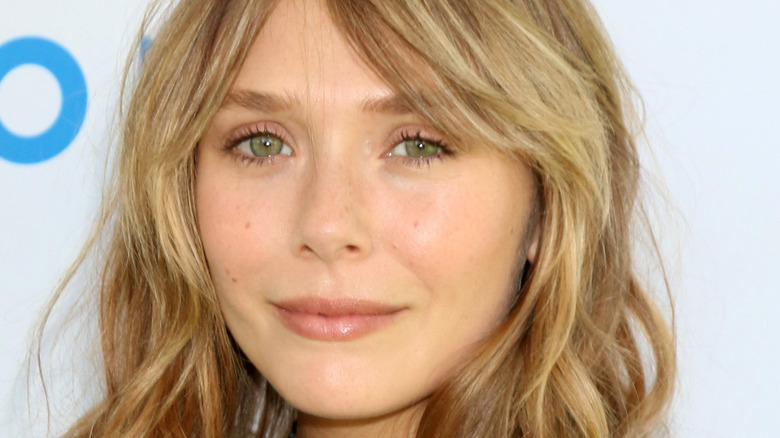 Shutterstock
"WandaVision" star Elizabeth Olsen has always wanted to forge her own path, and even considered using a different name to stop any associations audiences had with her siblings, Mary-Kate and Ashley Olsen (via People). The actress continues to blaze trails, and according to a recent Hot Ones appearance, has cooked up wild boar with master chef Éric Ripert. In addition to getting "starstruck by Tom Collichio," Olsen counts herself as a massive foodie and has spent half of her birthdays visiting Il Buco, a restaurant known for its breathtaking haute cuisine. 
Olsen absolutely loves Il Buco and the chefs that have graced the New York-based restaurant's kitchen. She adores the eatery so much, she bought their official cookbook, "Il Buco: Stories and Recipes," written by Donna Lennard and Joshua David Stein (via Il Buco). The book delves into the history of the restaurants and explores how Lennard founded the business after moving away from selling antiques. Il Buco's farm-to-table ethos and modern takes on Italian classics drive the recipes found in the book, while the work encompasses a variety of recipes drawn from chefs that have worked at the restaurant over the years.
Olsen's recommendation is a must for fine dining lovers everywhere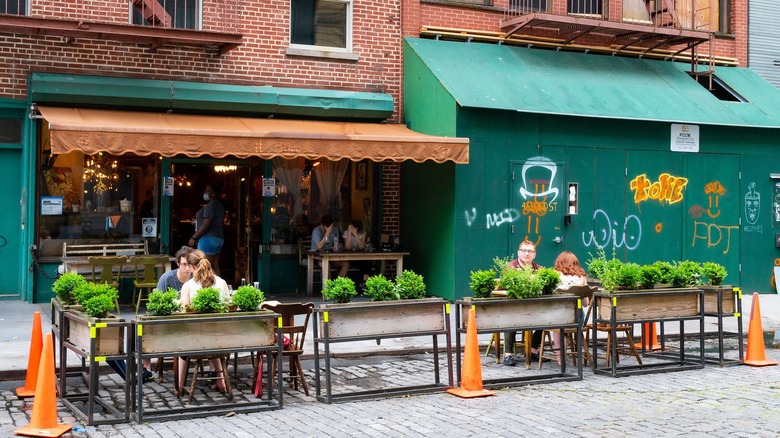 Gotham/Getty Images
If you want to snag an official copy of the cookbook, you have to wait it out. According to Il Buco, the product has officially sold out, and there's no word yet on when it hits printers again. In the meantime, you can daydream about the luxurious meals locked away behind the pages, like Ignacio Mattos' Black Kale Salad, Justin Smillie's Bucatini Cacio e Pepe, and Sara Jenkins' Porchetta alla Romana. With mouthwatering delicacies like these, it makes sense that Elizabeth Olsen fell in love with this iconic New York City restaurant that has helped define modern fine dining.
If you have always wanted to explore the upper echelons of Italian cuisine, you couldn't ask for a better entry point than Il Buco. This exemplary restaurant has reshaped the preconceptions of what Italian dining looks like, and has the ability to win over even the pickiest diner. Thanks to the restaurant's superb cuisine, patrons like Elizabeth Olsen have quickly fallen in love with the establishment and claim it as one of the nation's best eateries.